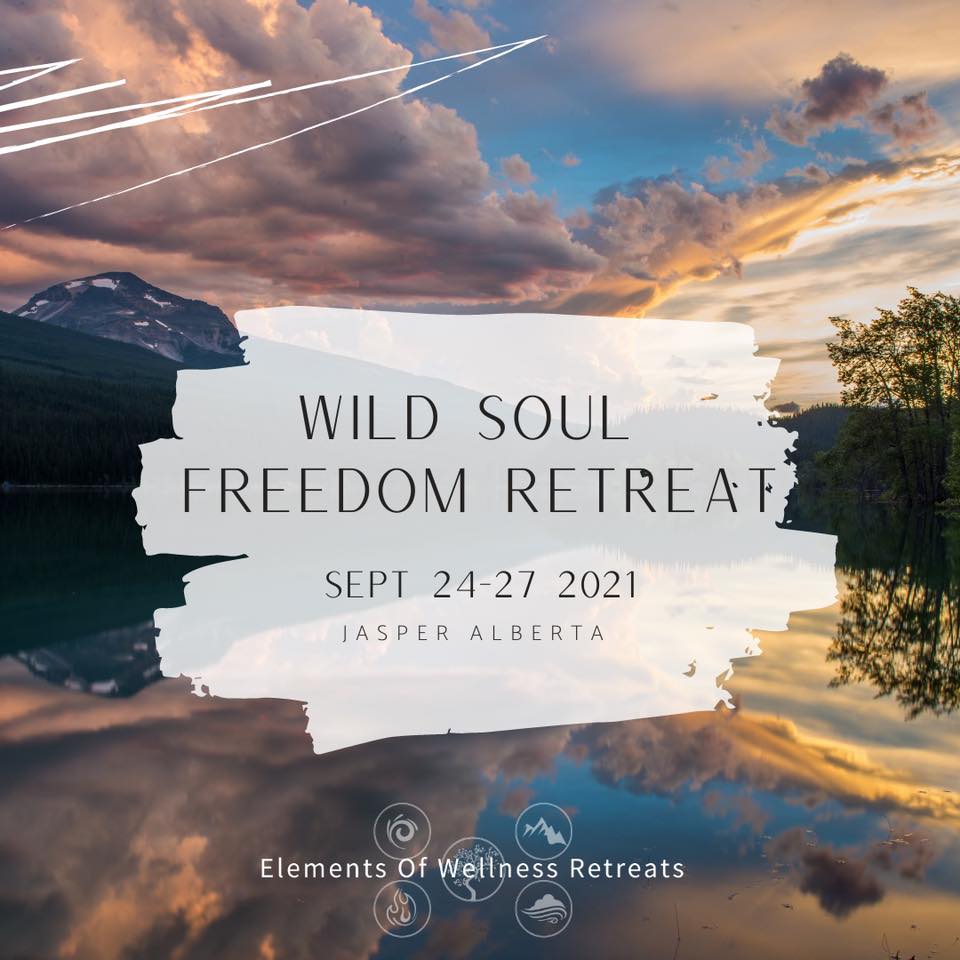 Join us for this Wild Soul Freedom Retreat at the Overlander Mountain Lodge near Jasper AB
September 24 – 27 2021.
This is an incredible 4 day weekend surrounded by natural beauty, the power of nature, and filled with healing, knowledge, abundance and more! Experience the rejuvenation your mind, body, soul and spirit desire. Empower your journey and create the strong foundations you are seeking on your path to success.
We take care of everything for you! No hidden costs or extra fees plus more connection and personal time available with our facilitators and healers!
This All-Inclusive intimate weekend includes your • Accommodations(3 nights at the Overlander Mountain Lodge) • 8 Full Meals (Catered by Stone Peak Restaurant) • Wellness Bag (filled with an array of goodies for your mind, body and soul) • All Workshops such as our Power of Mindfulness and Intuition • Adventure Excursions in Jasper AB • Energy Tunings • Hot Spring Admission • Yoga • Crystal Sound Bowl Journey • Reflexology • Mini facials Reiki Healing and more.
Prices listed below are for the ALL- Inclusive weekend mentioned above. Gst is not included in any price!
Queen Miette Room Single Occupancy $1500+ gst (a room with a view and your very own sitting area and fireplace)
Double Occupancy Heritage Rooms (we have deals on these bookings for double occupancy)
Property View – $1100+GST per person (bring a friend and receive second ticket for $900+gst only for double occupancy – that works out to $1000 each + gst!)
Patio Front mountain view – $1300 + GST per person (bring a friend and receive second ticket for $900+gst only for double occupancy – that works out to $1100 + gst each!)
Mountain View Room Overlooking Jasper National Park – private room with balcony – $1700+gst (limited spaces for these)
**Payment Plan Available** With a non refundable deposit of $400/person you can do monthly, weekly or bi-weekly payments (it's up to you!) until the full payment is paid. Payment due in full by AUGUST 1, 2021.
Closer to the retreat date we will send out menu options, the itinerary and information you will need for check in.
We will also keep in touch for payments and anything you will need to know for COVID.
Reserve your incredible weekend now!
Contact us for more info:
Gina's Email: ginam897@hotmail.com
Naomi's Email: info@naomimailhot.com
Please be advised that prices reflect high season for Jasper Alberta.