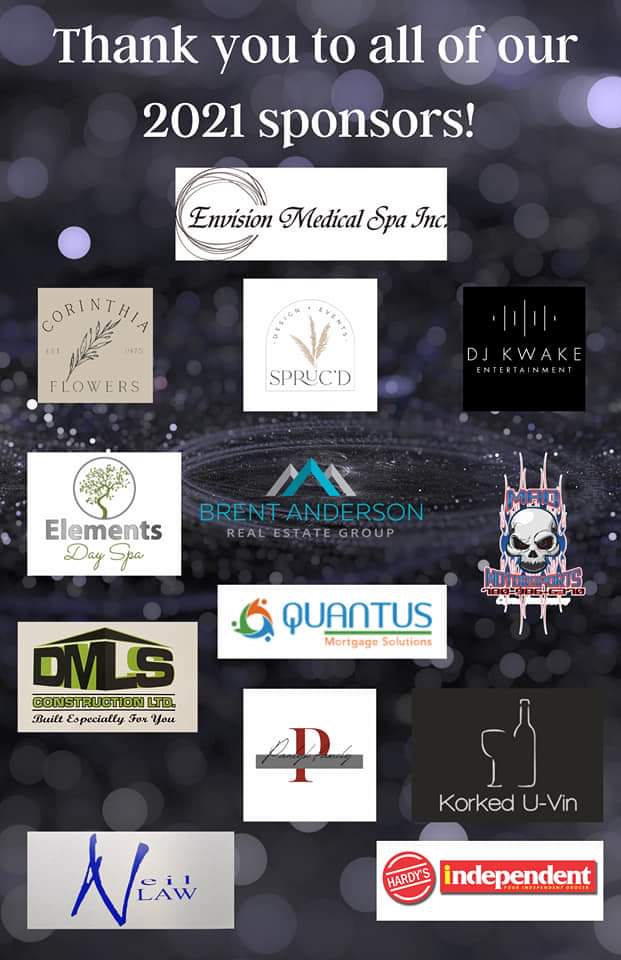 Thank you
We wanted to put out a huge thank you to our guests, sponsors, entertainment and of course our team at Elements Day spa for making this fundraiser a huge success.

We raised enough money to cover Danielle Beeson's training for Etta_asd volunteer service dog. This fundraiser was so important for us to make happen for Danielle Beeson, as the loss of Claire was a significant loss to both Danielle and our community. Our team felt strongly in the 'Heroes Behind The Mask' event because it meant we could continue our support of Danielle and now Etta in their efforts to carry on Claire's legacy.
Elements Day Spa's Team was very fortunate to have known our communities service dog Claire and with her handler, Danielle they had become an integral volunteer team for Victim Services in Leduc and the surrounding area.
Recap:
Claire passed away at the young age of 4 due to spinal cancer despite the many efforts of Claire's family to save her. Danielle (Claire's handler) made the choice to go forward and purchase another service dog to continue Claire's legacy. Some of what Claire did is shared here:
Claire provided countless hours of court support to children and adults, she would sit on the stand when they testified or sit at their feet in the CCTV room. She would sit by their side through interviews, court preps and has even accompanied a Victim of sexual assault through the sexual assault exam at a hospital.
Claire & Danielle worked for 8 months in a K-Gr 6 school bringing awareness to children on service dogs. Claire provided support through anxiety attacks, disclosures, visits to classrooms and was a great listener for reading.
Claire provided hours of support through a tragic homicide file, to children at a school, staff members, family members and to our officers who were on scene. Claire provided support to many younger victims, from time of disclosure to interviews through-out the court process.
In Leduc from September 2020 to the end of April 2021 she provided support on 14 court files and many interviews. Some of our officers would seek her out after certain calls, for a cuddle on her mat. Claire also took part in debriefings.
Heroes Behind the Mask event planners coordinated this event to raise funds in support of the new puppy's (Etta) training and any remaining funds going to Victim Services Leduc.
Etta will continue her training with Aspen Dog Services to provide valuable support services in our community. Our team loves Etta as we did Claire and will continue to support her in becoming our community's next volunteer service dog.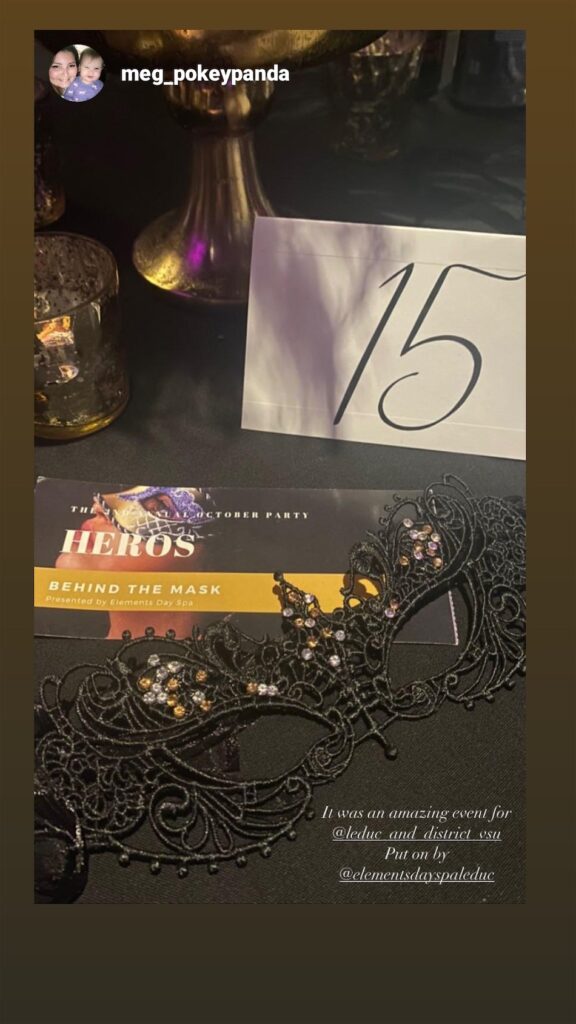 The 'Heroes Behind the Mask' event raised enough money to cover Etta's training as well as an additional donation of $6000.00 to Victim Services Leduc & District.
---
We couldn't have done it without all the support from, first off, our sponsors and secondly, event attendees!
Heroes Behind The Mask VIP Lounge Sponsor – Envision Medical Spa
Please be sure to checkout Envision Medical Spa's website at: www.envisionmedispa.com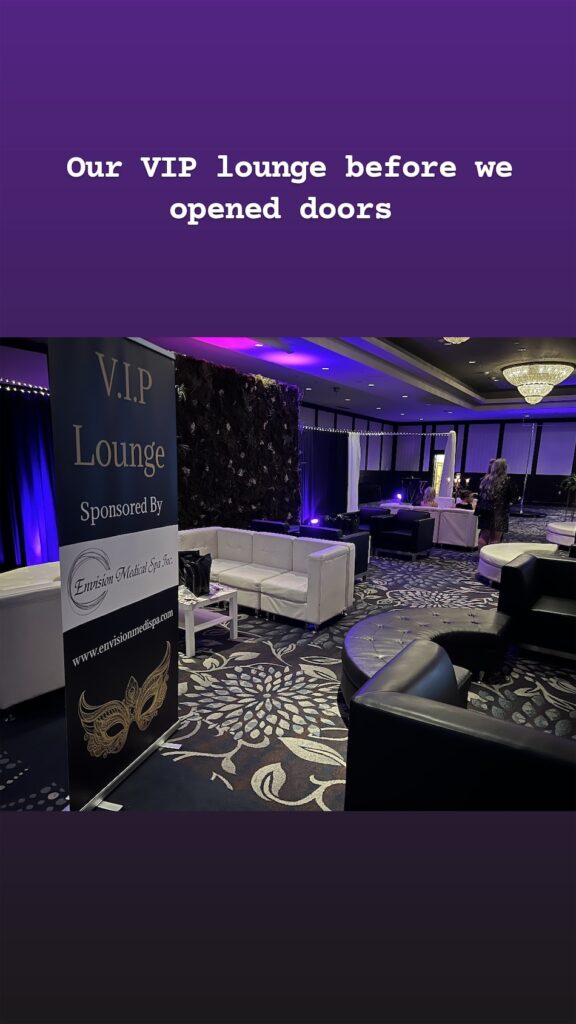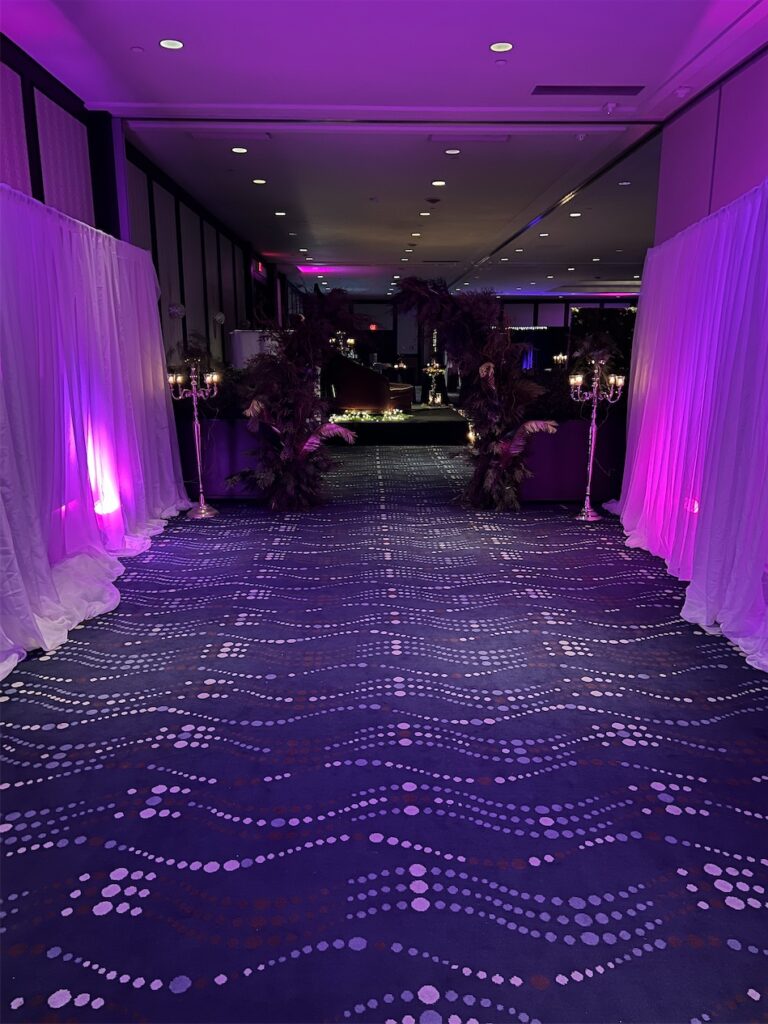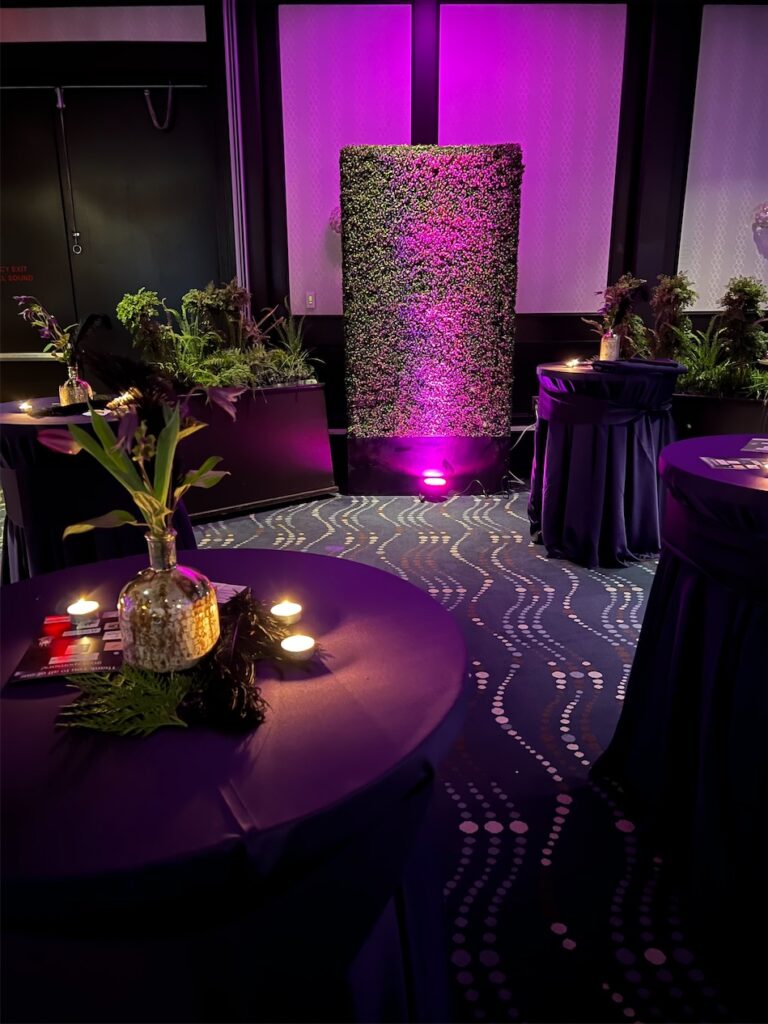 Here are a few more highlights from the evening: