Body Treatments
Spa Services
Body Treatments
From Body Scrubs to Full Body Massage – Time Well Spent!
Elements Day Spa in Leduc is committed to your goal of a healthier and relaxed life. Our spa provides tranquility and harmony to our clients minds, bodies and spirits. Our spa consists of caring and dedicated professionals who are devoted to the rest and renewal that you are deserving of.
We encourage you to inquire about all of our services. We will answer your questions about our treatments, address your expectations and help you build your path towards stress relief and self-renewal.
Body Treatments
Elements Day Spa in Leduc is committed to your goal of a healthier and relaxed life. Our spa provides tranquility and harmony to our clients minds, bodies and spirits.
Browse through our list of services below and book body treatment experience.
Massage
At Elements Day Spa, our massage therapists are trained in the art of providing not only relaxation massage, but also providing the many other techniques that assist in your well being. From Cupping to hot stones, try one of our speciallized massage treatments as find your road to health and wellness.
Nails
Elements Day Spa Nail Technicians can provide professional nail techniques ranging from Acryllic and Gel applications to Shellac (Gel polish), French Fade to Artistic applications.
Going on vacation (stay-cation), then stop in for a fun and refreshing nail experience.
Manicures & Pedicures
Nothing beats the relaxing experience of a pedicure and/or manicure. Not only do both provide pleasing esthics, but they also have health benefits such as exfoliation, moisturizing, assisting in blood flow, deters fungal infections as well as the best benefit…relaxation!
Check out our list of services by clicking the Learn More button.
Waxing
Our Spa uses a combination of soft or hard wax depending on the waxing service our clients require. Whether you are on route to your vacation, a special occassion or just want to maintain so you keep your skin feeling soft, we have a waxing treatment for you.
Body Treatments
Elements Day Spa offer our clients various body treatments including the renowned Kerstin Florian products. Kerstin Florian is an international leader in botanically-based luxury skincare which utilizes the bet of clean science & technology. We also offer Moor Mud, Lumafirm, Stem Cells, and Saltmousse Flow Treatments.  Please call our spa if you have any questions on our body treatments.
Kerstin Florian Treatments & Body Wraps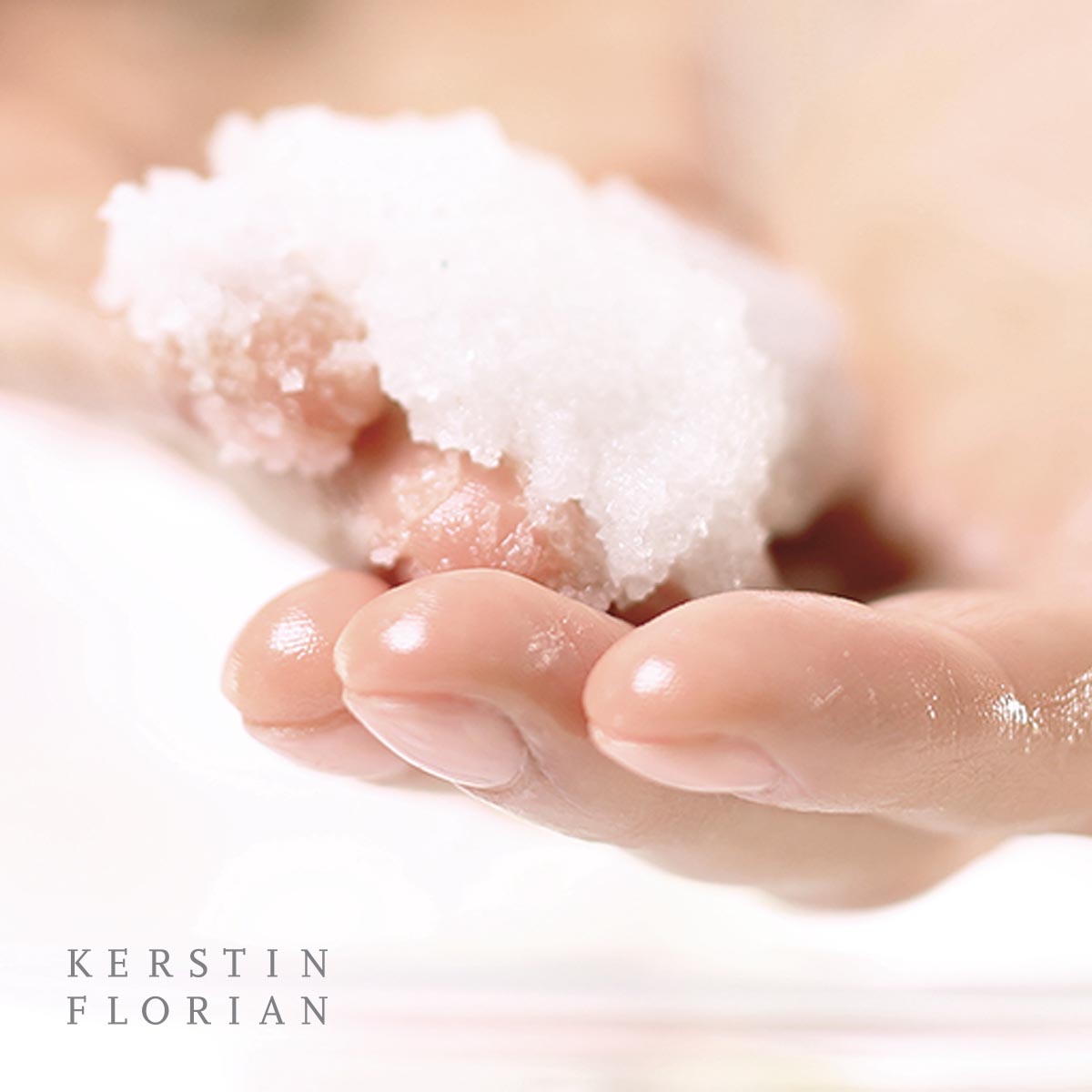 Mountain Refresher
Body Scrub & Moisturizer
---
Inspired by our wellness retreats. Plunge into nature with the invigorating scent of the finest as we exfoliate and balance our mind, body and soul.
Using Kerstin Florian's Turkish body scrub to exfoliate and eliminate dead skin cells and promote circulation, followed by a customized oil of your choice to promote a healthy glow and hydration.
Body Scrub & Moisturizer ( 60 min )
87.50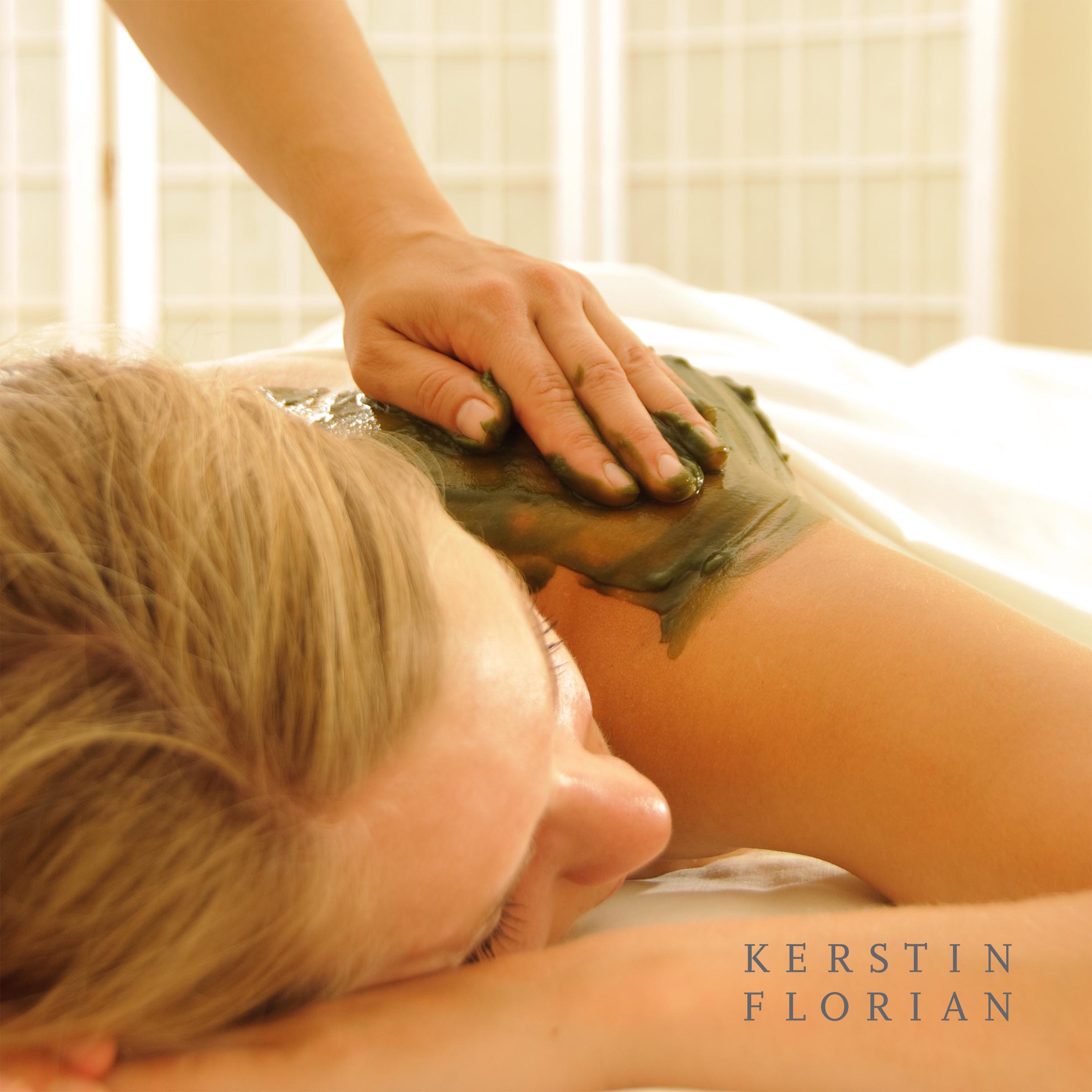 Natures Whisper
Nourish, Revitalize
---
Feel all that nature heals us with in this mineral protein rich treatment. Live spirulina algae nourishes and revitalizes the skin from, head to toe.
Wrapped for 20 minutes the body soaks up essential elements from the spirulina.
While wrapped you receive a brief facial cleansing, application of a masque, toning, and hydration.
Followed by multi-vitamin slimming crème mixed with a hand-picked oil to hydrate in this purifying treatment.
Spirulina Wrap ( 90 mins )
216.25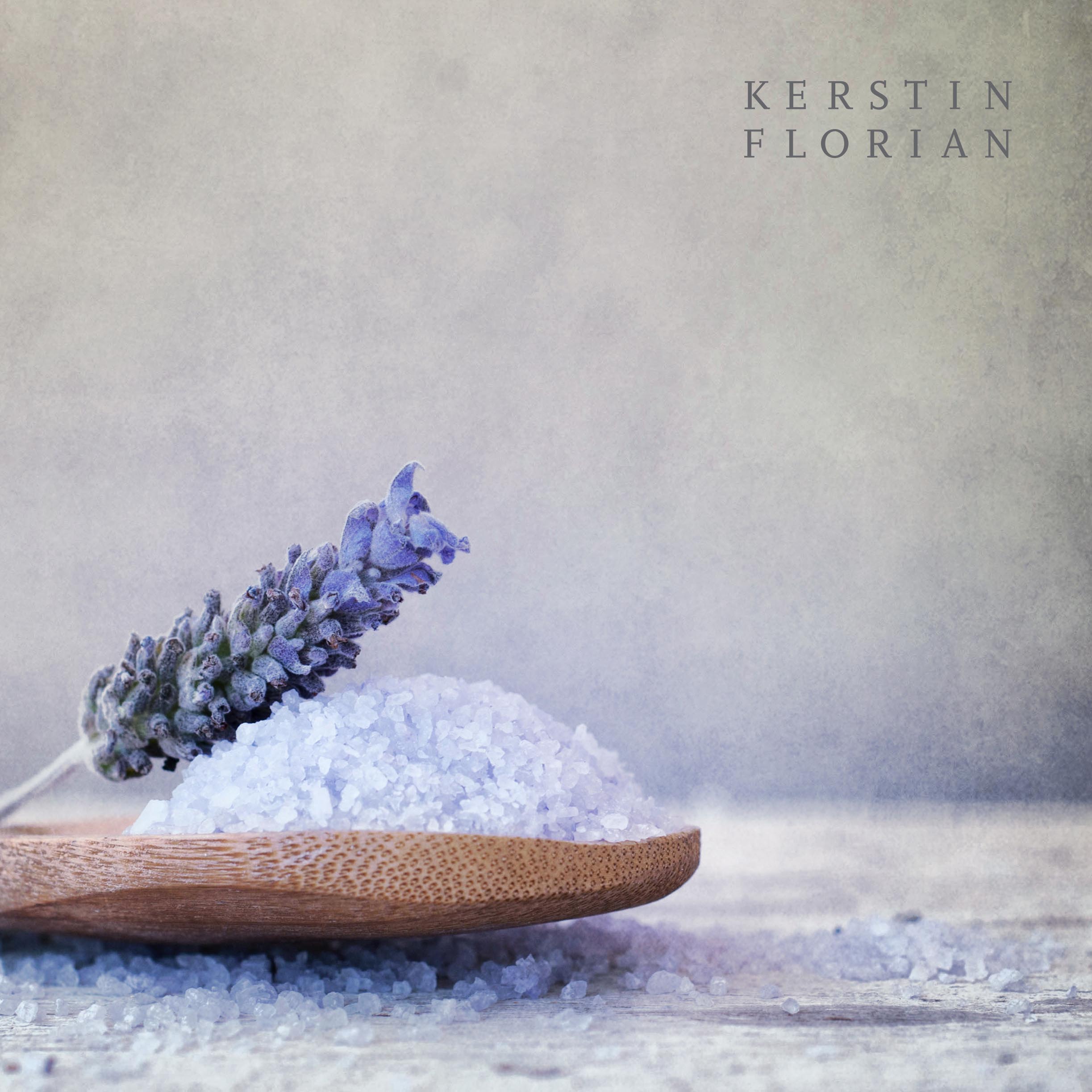 Blue Tranquility
Balance, Reset
---
Relax as you allow Dreams of Lavender fields kissed by the French sun envelop your senses as you drift in Blue Tranquility. Inhale the calming and balancing benefits of Wild Lavender in this balancing and rejuvenating spa experience.
Earthy minerals are combined with lavender's healing properties in an invigorating full body exfoliation.
Following is a pampering back, neck and shoulder massage with lavender oil.
To complete this head to toe experience you'll nourish and relax inside a warm cocoon with a luxurious foot and pressure point scalp massage.
Lavender Dreams Experience ( 90 min )
149.25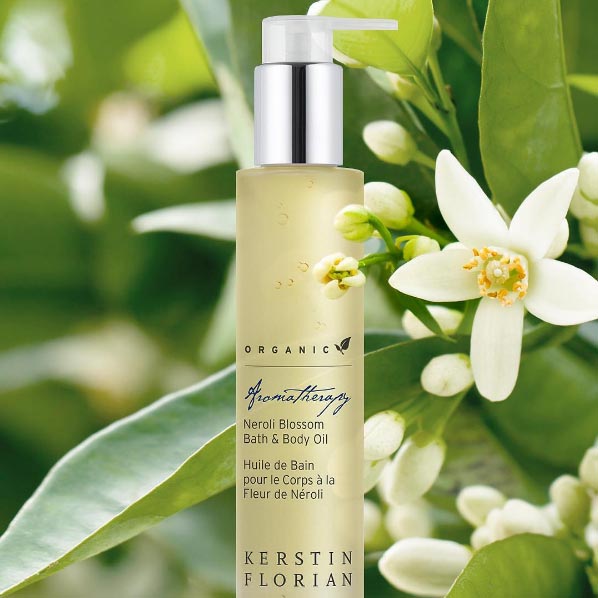 Neroli Blossom Experience
Energy Balancing
---
Awaken the senses with the signature aroma of Neroli. Experience this relaxing yet uplifting service featuring energy balancing, Eucalyptus infused foot cleansing ritual with a reflexology inspired massage to clear the mind, a lymphatic dry brush technique followed by a Neroli Blossom therapeutic meditative massage.
Neroli Blossom Experience ( 90 min )
149.25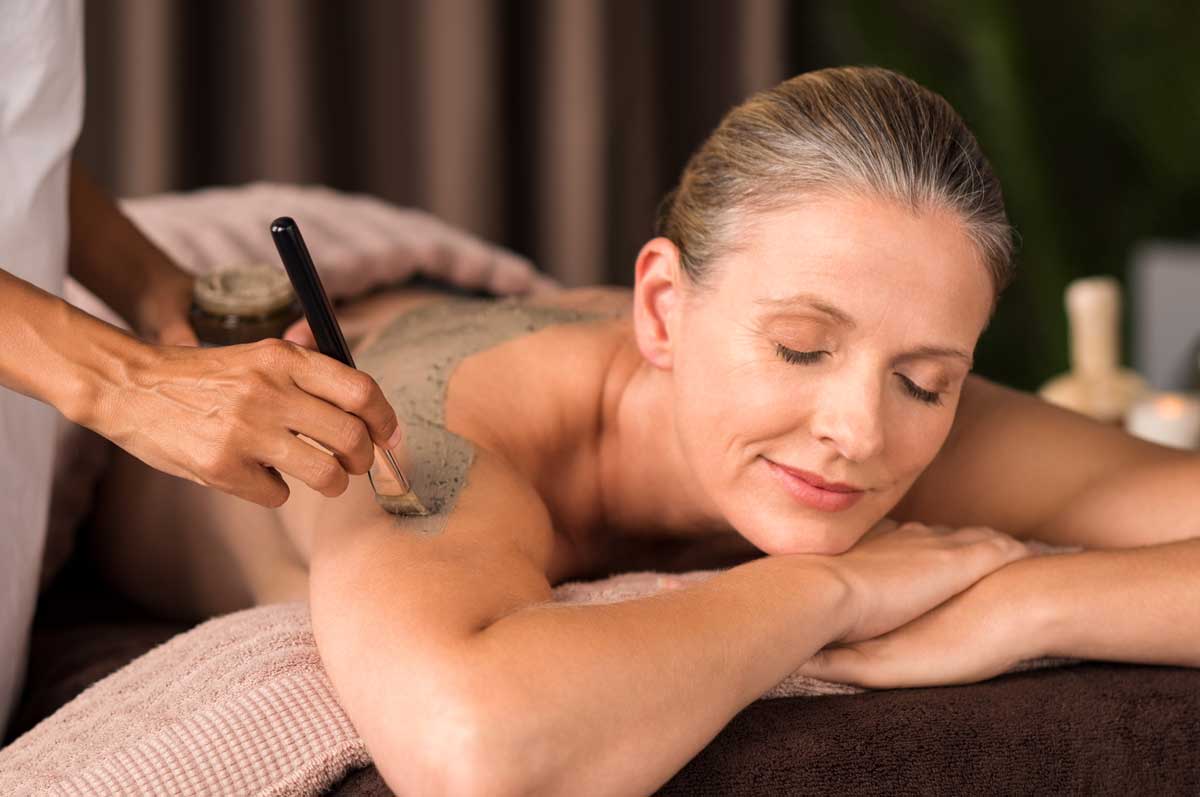 Moor Mud Body Wrap
Activate, Revive
---
This grounding mud wrap will revive tired muscles, detoxify & brighten the skin. Feel the warmth while wrapped in the healing mud from Hungary's mineral baths. This is a head to toe experience.
You'll start off by being wrapped up in Moor Mud that is filled with derived minerals.
While wrapped you'll receive a brief facial that starts with cleansing, an application of the moor mud masque and tone.
Following the removal of the wrap is a hydration application.
Moor Mud Body Wrap ( 90 min )
134.00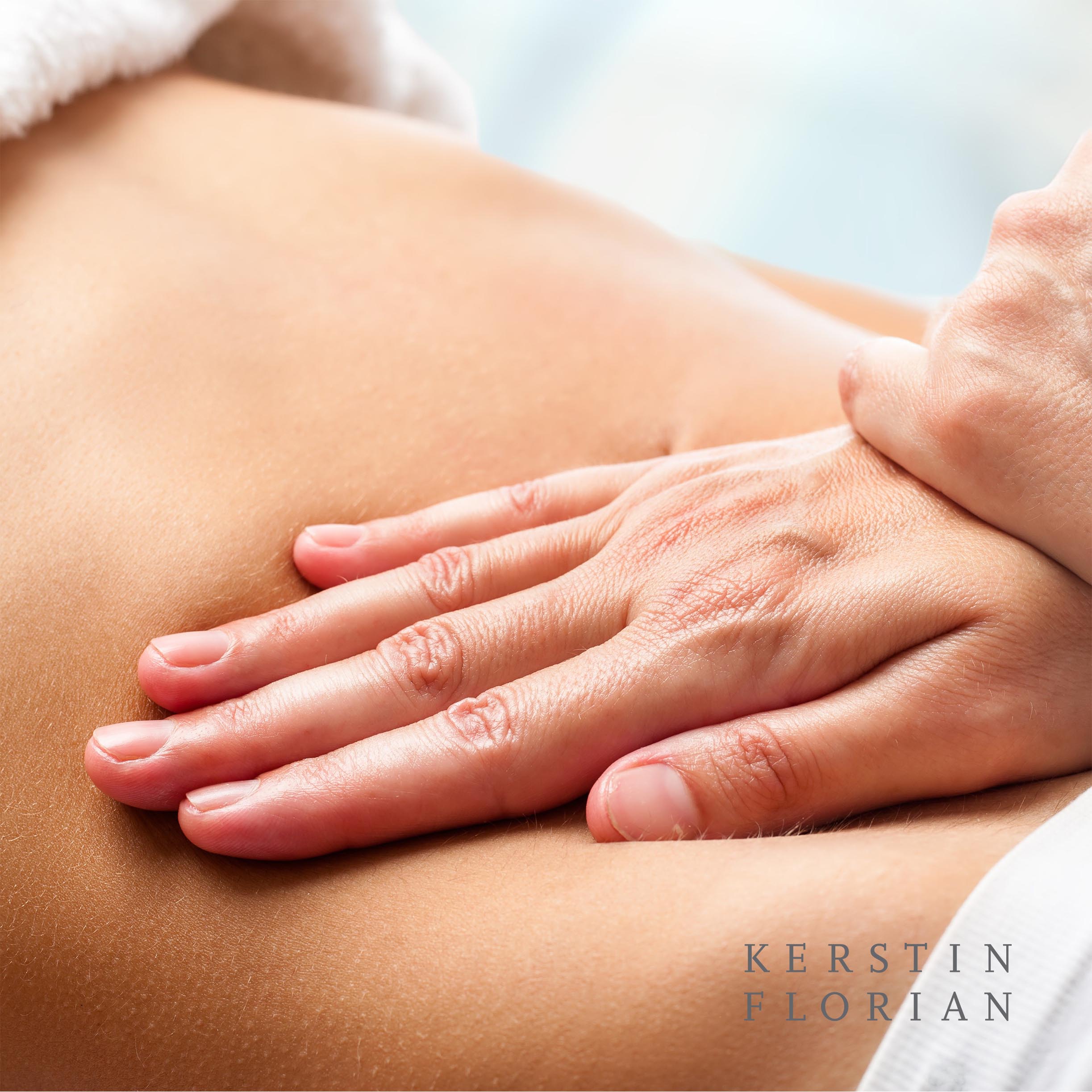 Rejuvenation Massage
Rejuvenate, Relax
---
A rejuvenation massage therapy can help improve joint movement, relax tense muscles, and stimulate the flow of blood and nutrients to the skin and underlying tissues. What's more, this relaxation helps break the cycle of pain and stress that often complicate our daily lives.
Rejuvenation Massage ( 30 min )
50
Rejuvenation Massage ( 45 min )
75
Rejuvenation Massage ( 60 min )
90
Rejuvenation Massage ( 75 min )
105
Rejuvenation Massage ( 90 min )
120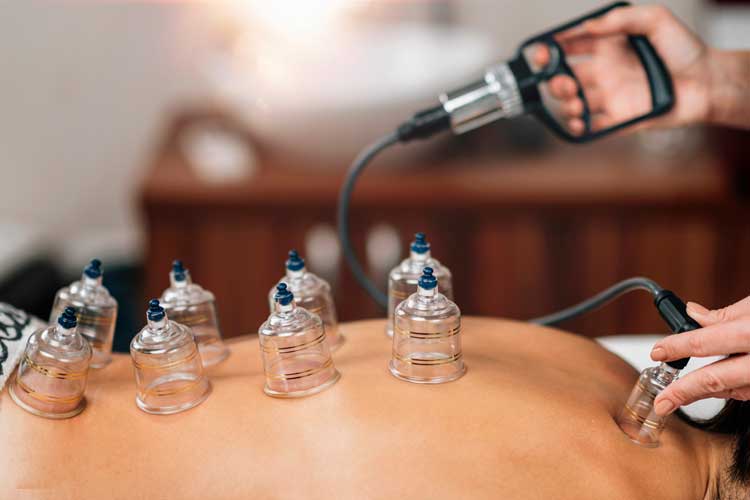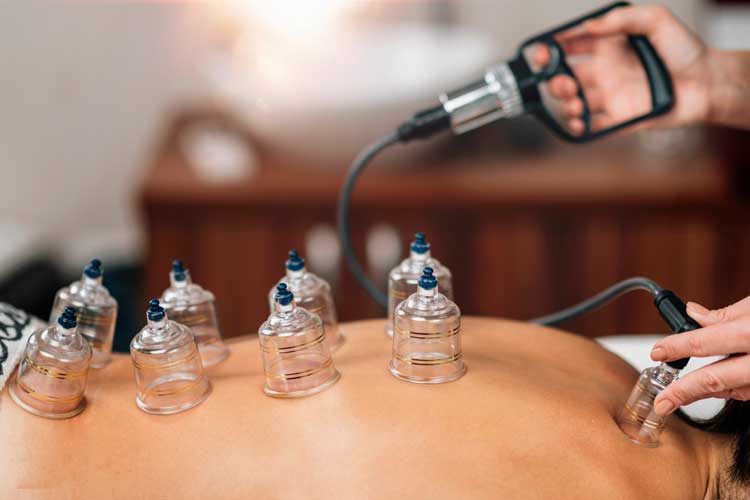 Cupping Massage Therapy
Relieve, Stimulate Blood Flow
---
Cupping is a therapy used in traditional Chinese medicine in which a therapist puts special cups on your skin for a few minutes to create suction to remove stagnation and stimulate the flow of qi (chi). Qi is the free flow of vital energy circulating through the body and the world around us, if the qi is disrupted or disturbed, it can create stagnation (blockages) or imbalances in the body.
Cupping can help to increase blood circulation to the area where the cups are placed. This may relieve muscle tension, which can improve overall blood flow and promote cell repair. It may also help form new connective tissues and create new blood vessels in the tissue.
Common side effects can include bruising so be sure to talk to your massage therapist if you have any questions or concerns on whether cupping is right form of massage therapy for you.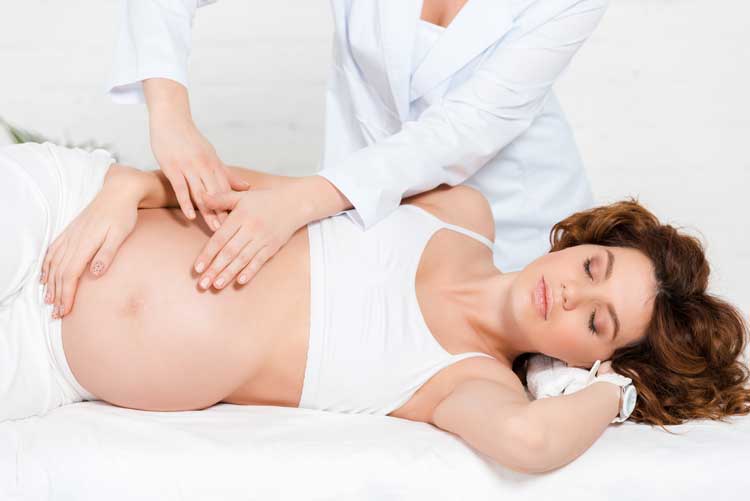 Pregnancy Massage
Relax, Rejuvenate
---
A pregnancy massage typically lasts an hour. Practitioners can accommodate a woman's pregnant belly using pillows to position a woman comfortably on their side. This helps especially during the later stages of pregnancy. Lying on your side is often the most comfortable position.
Some of the possible benefits of massage can include:
⇒ Lowered anxiety
⇒ Decreased back and leg pain
⇒ Improved sleep
⇒ Decreased levels of the stress
Harmony Oil Pregnancy Massage:
Sink into a relaxed state while enjoying the comfort of our heated massage tables and the aromatic scents of lavender, peppermint and cajuput in our calm mind essential oil.  Specifically targeted to mothers to be, our organic harmony oil massage will have you feeling relaxed and destressed. Choose between a 60 and a 90 minutes therapeutic massage, curl up with our body pillow and enjoy this moment of rejuvenation. Mineral infused towels are applied to increase relaxation and comfort.
Harmony Oil Pregnancy Massage ( 60 mins )
100
Harmony Oil Pregnancy Massage ( 90 mins )
130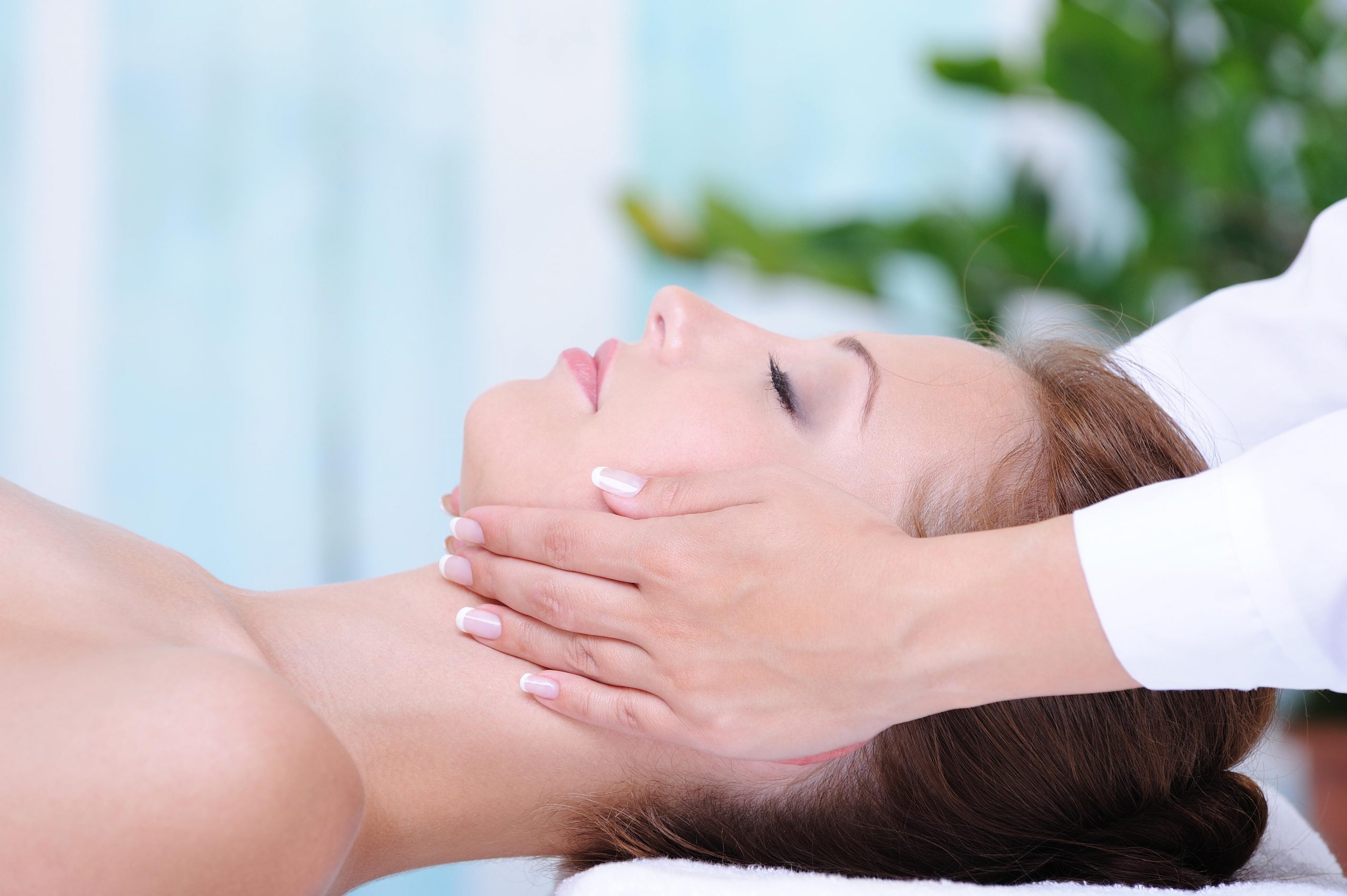 Head Massage
Relief, Relaxation
---
A head massage feels fabulous. In addition to the sensory pleasure it offers, a head massage may ease symptoms of a headache, reduce stress, and possibly boost hair growth, too.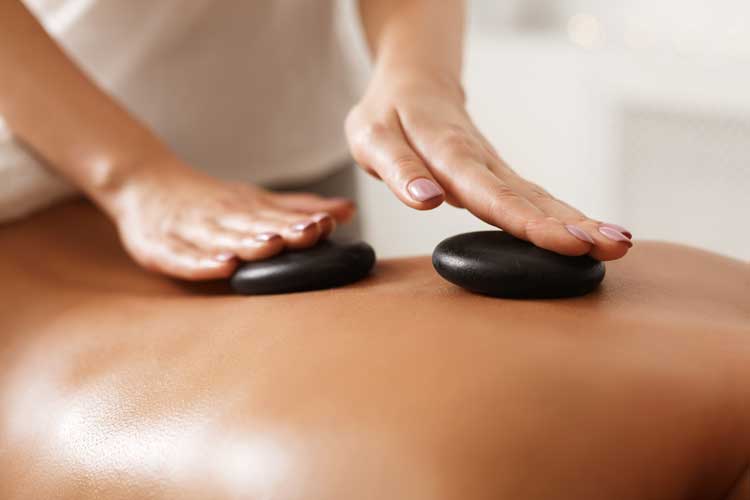 Hot Stone Massage
Healing, Relaxation
---
During a hot stone massage, the techniques of a regular massage are applied. However, the therapist also works with hot stones that are placed on specific parts of the body.
The stones are smooth and flat and usually made of the volcanic rock type called basalt. These particular stones are chosen because they retain heat.
The stones used for a hot stone massage are placed in hot water to warm up before being applied. They are then placed onto specific areas of the body, such as: the back, the stomach, the face, the hands, the feet.
Your massage therapists may hold the stones in their hands and use them to massage with. This allows the therapist to get deeper into the muscles without more pressure, helping their client to relax yet further.
This type of hot stone therapeutic treatment is thought to have originated in China almost 2,000 years ago. Since then, the technique of using stones for healing has been used in many different cultures, including the Americas, Africa, Egypt, and India.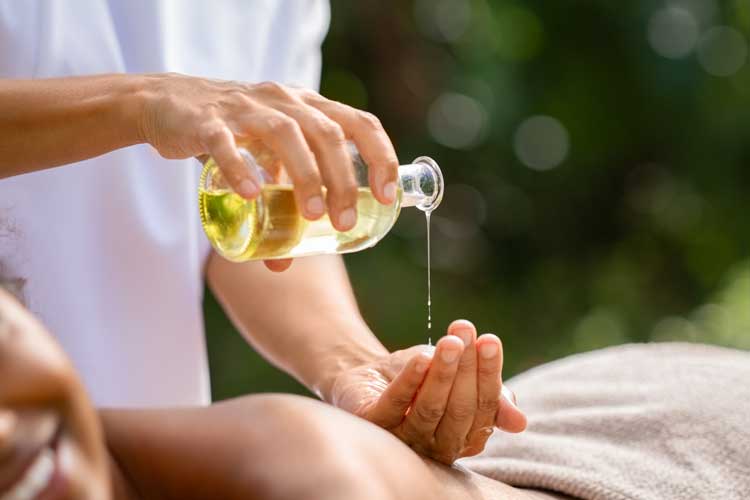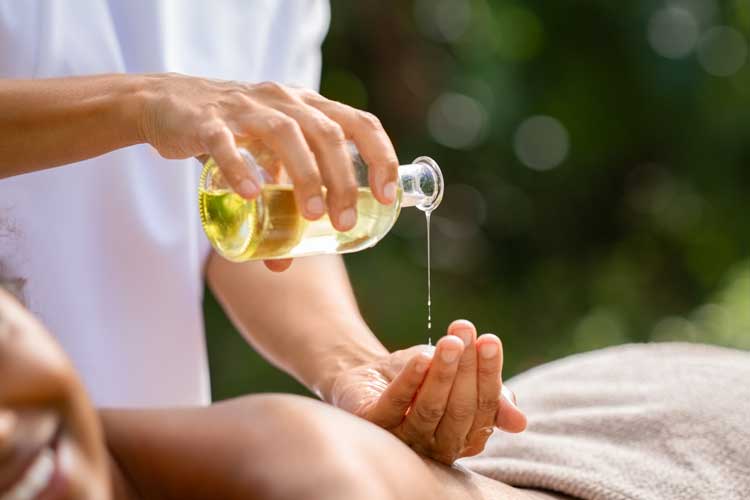 Organic Sage Oil Massage
Therapeutic, Well-being
---
Relax on our heated massage table while enjoying the stress reliving scent of our organic calm mind. A combination of peppermint, lavender and cajuput essential oils.
Enjoy a 60-90 min full body therapeutic massage with our organic sage oil. Sage oil eases muscle pain, increases circulation and stimulates the immune system while the aromatherapy promotes an overall sense of health and well-being.
Soak up essential minerals and trace elements from our mineral wellness soak infused hot towels which increases relaxation.
Sage Oil Massage ( 60 mins )
110
Sage Oil Massage ( 90 mins )
140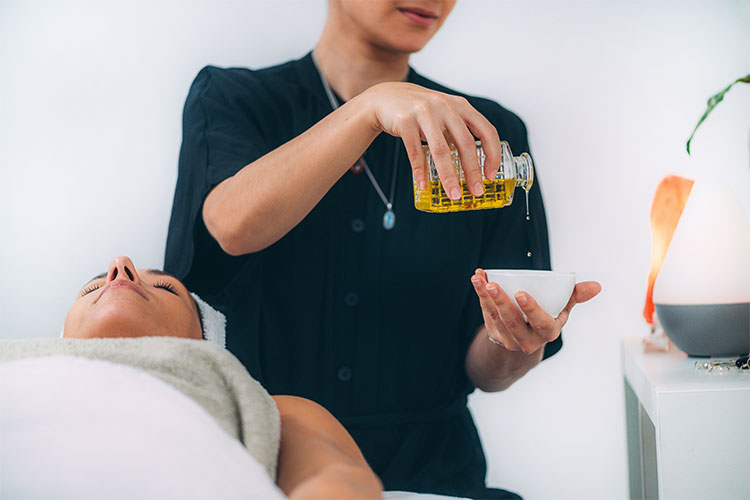 De-Stress Aromatherapy Massage
Therapeutic, De-Stress
---
Allow for your mind & body to completely give way to the beautiful calming scent of sandalwood, bergamot & eucalyptus.
We begin this treatment with dry brushing to promote circulation to Detoxify the body and release toxins. Followed by the blend of oils used to massage to relieve muscle tension, stress & burnout. This massages promotes over all well-being.
(Note: this treatment is performed only on neck, back and shoulders).
De-Stress Aromatherapy Massage ( 60 mins )
130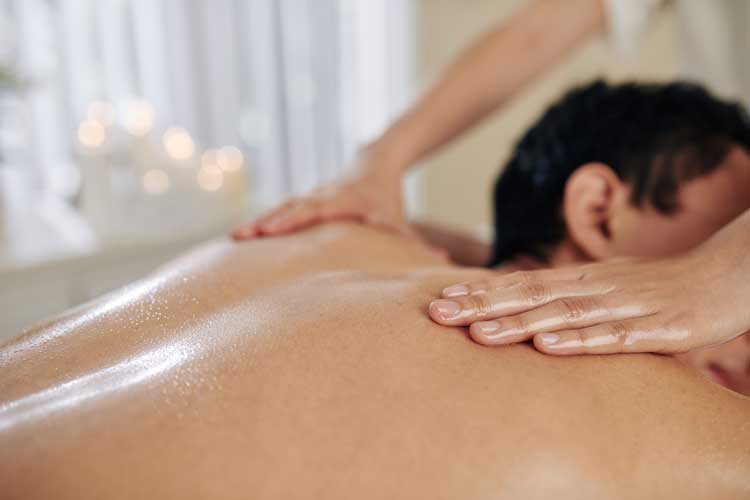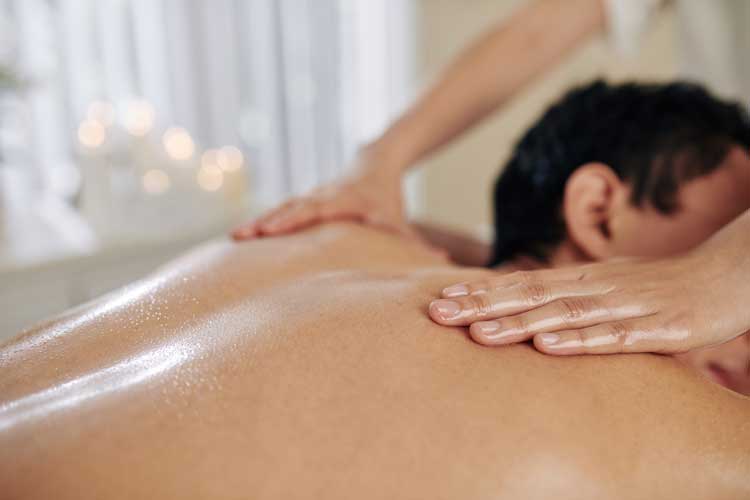 Mineral Wellness Massage
Wellness, Release
---
Reboot with a 60 or a 90 minutes mineral wellness massage while clearing the mind with the stress reliving scents of lavender, peppermint, cajuput in our calm mind essential oil.
Mineral wellness lotion promotes healthy energy levels, sleep. And over all well-being while hydrating and soothing the skin. Ease away tensions with our hot towels which are infused in a mineral filled soak and then applied to the back. This allows the body to absorb the minerals and trace elements to nourish and detoxify the body.
Mineral Wellness Massage ( 60 mins )
110
Mineral Wellness Massage ( 90 mins )
140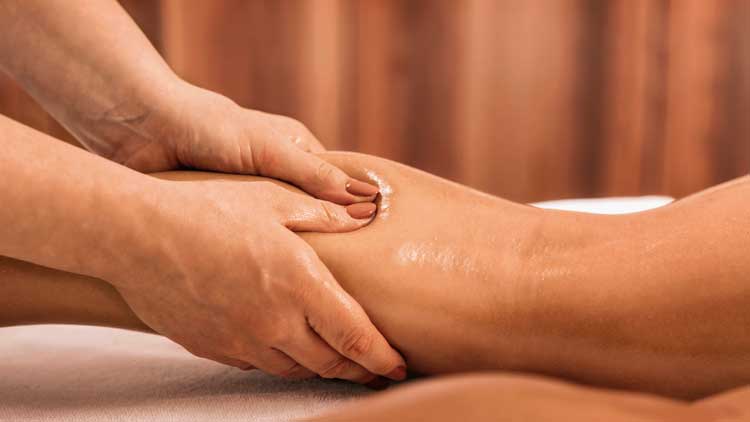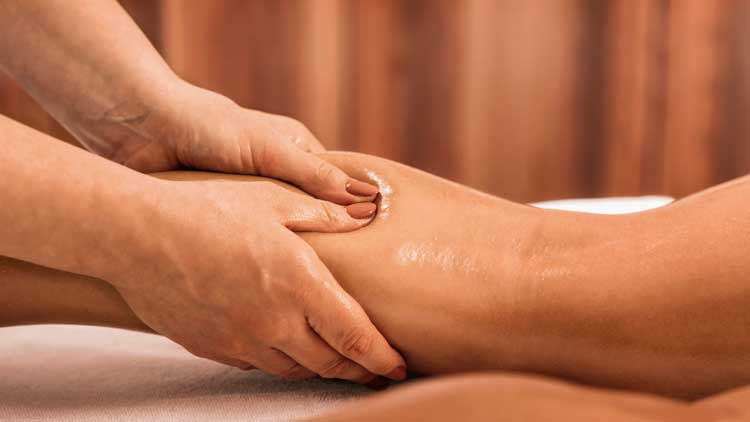 Lymphatic Drainage Massage
Healing Immune Function
---
A gentle massage used to encourage the natural drainage of the lymphatic system, encouraging healing, improving immune function, aiding in relaxation , decreases water retention and believed to help with some breast feeding issues.
Lymphatic Drainage Massage
85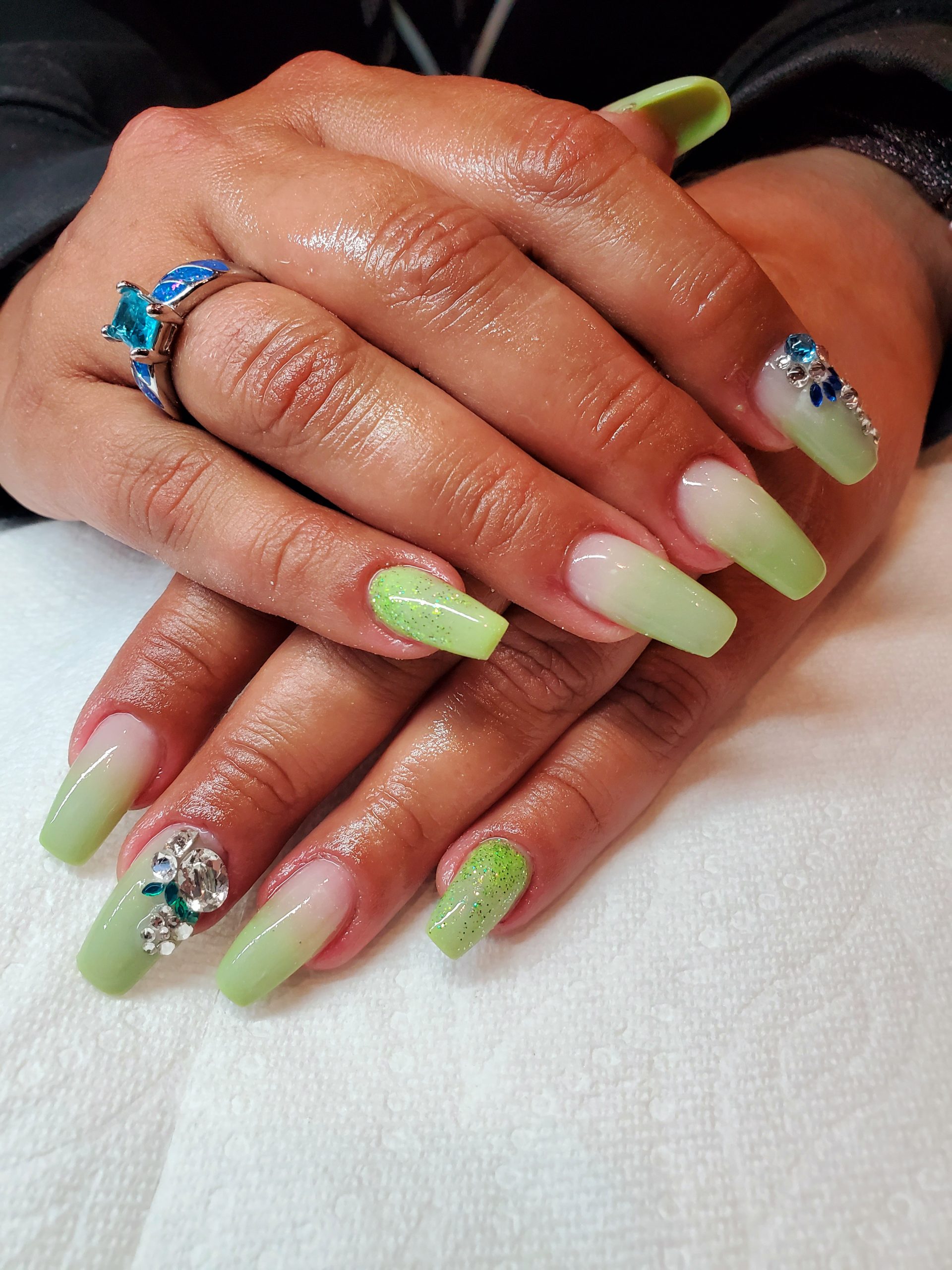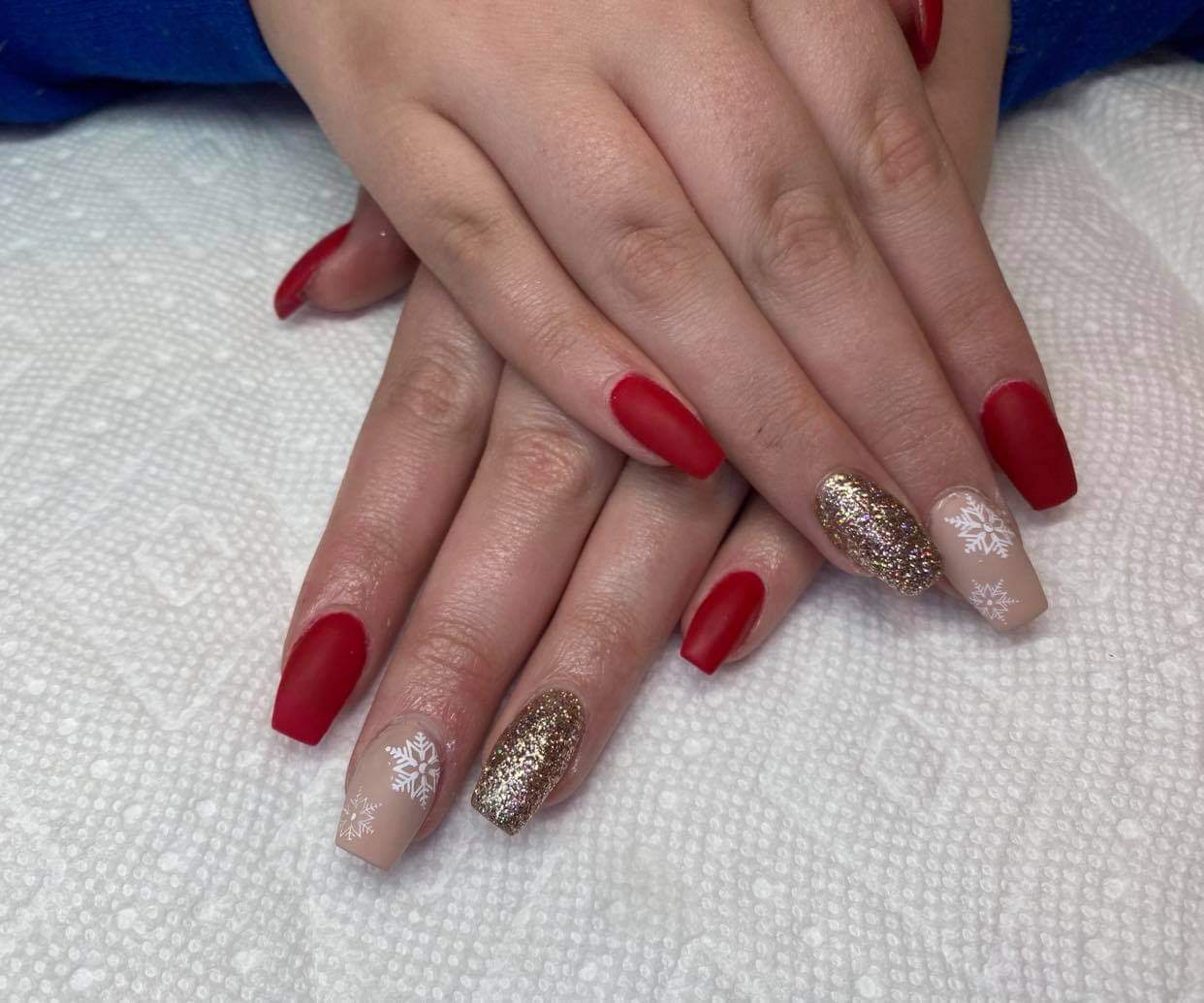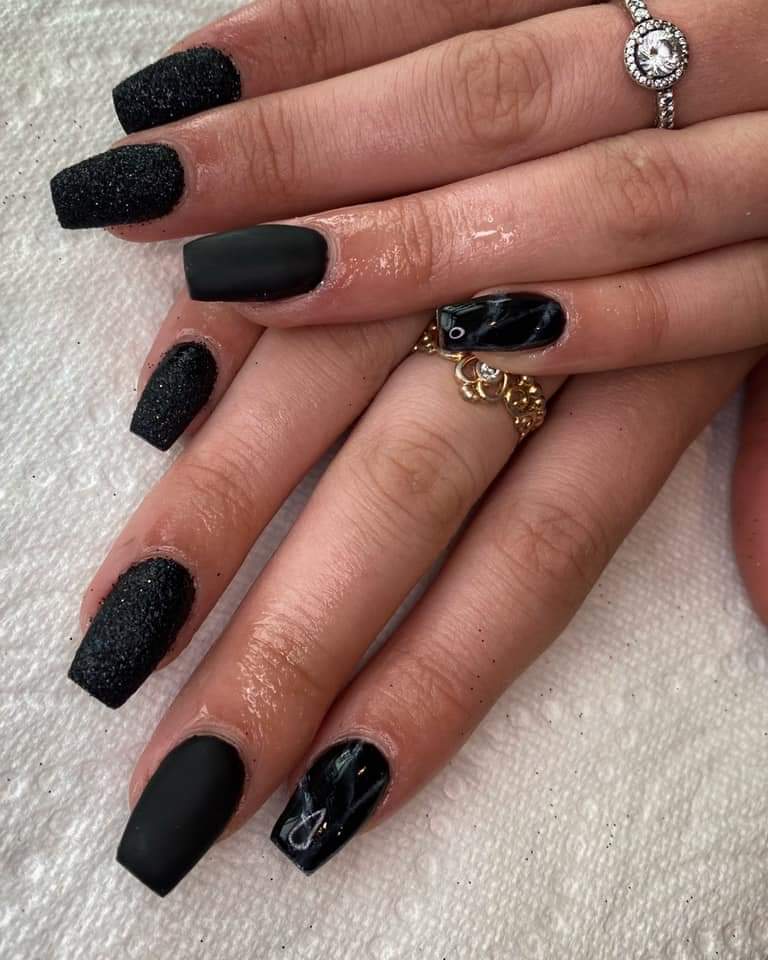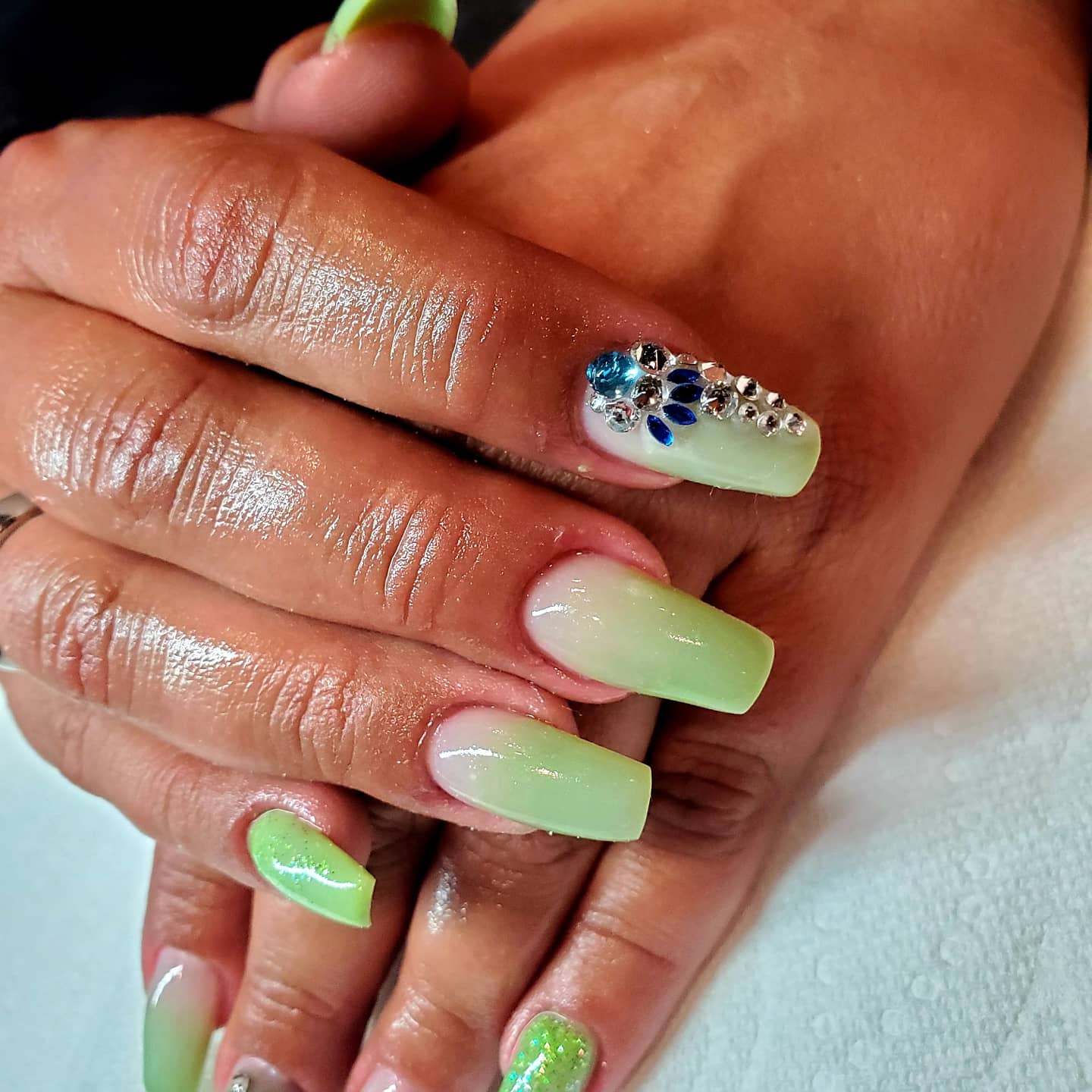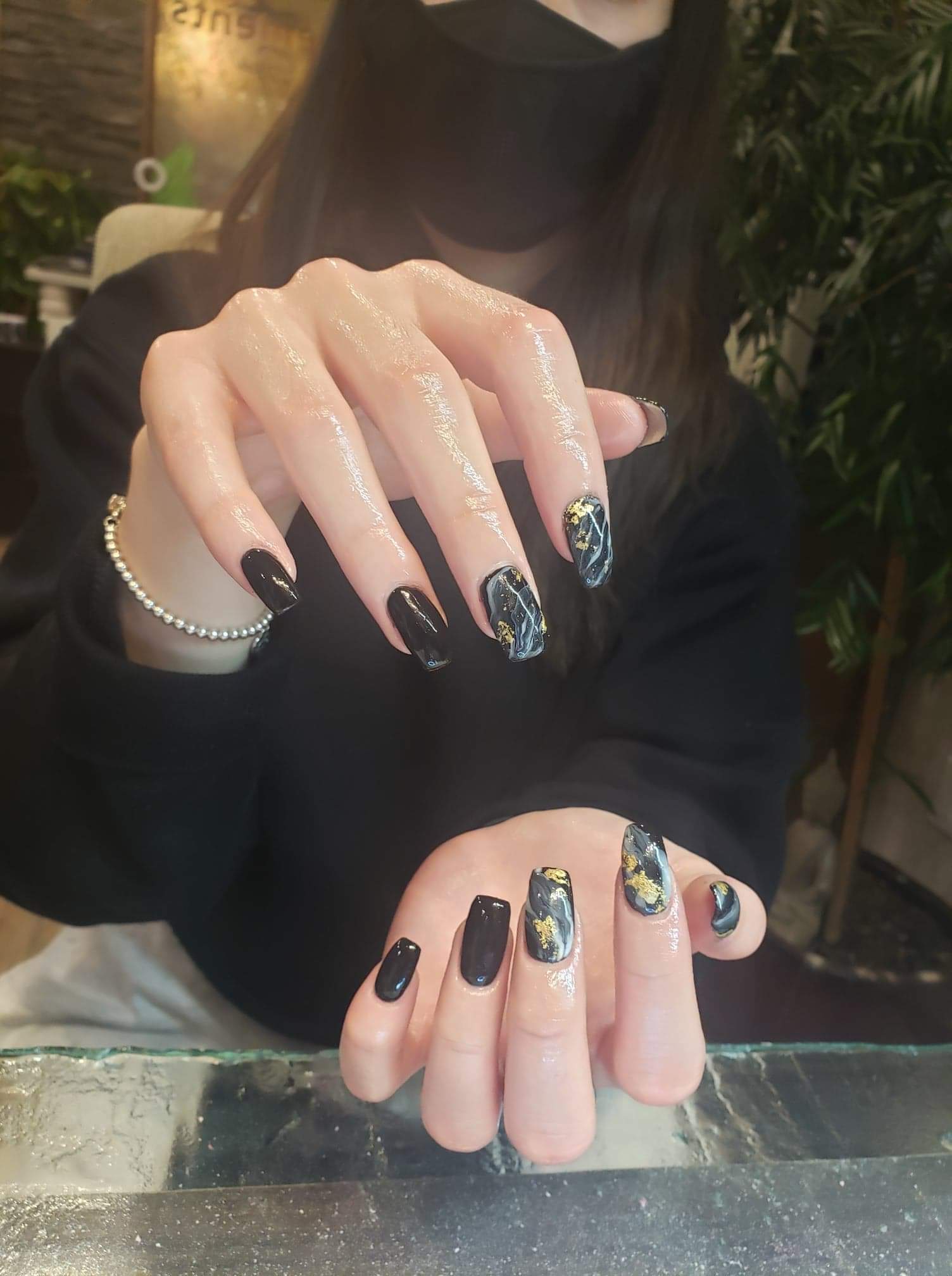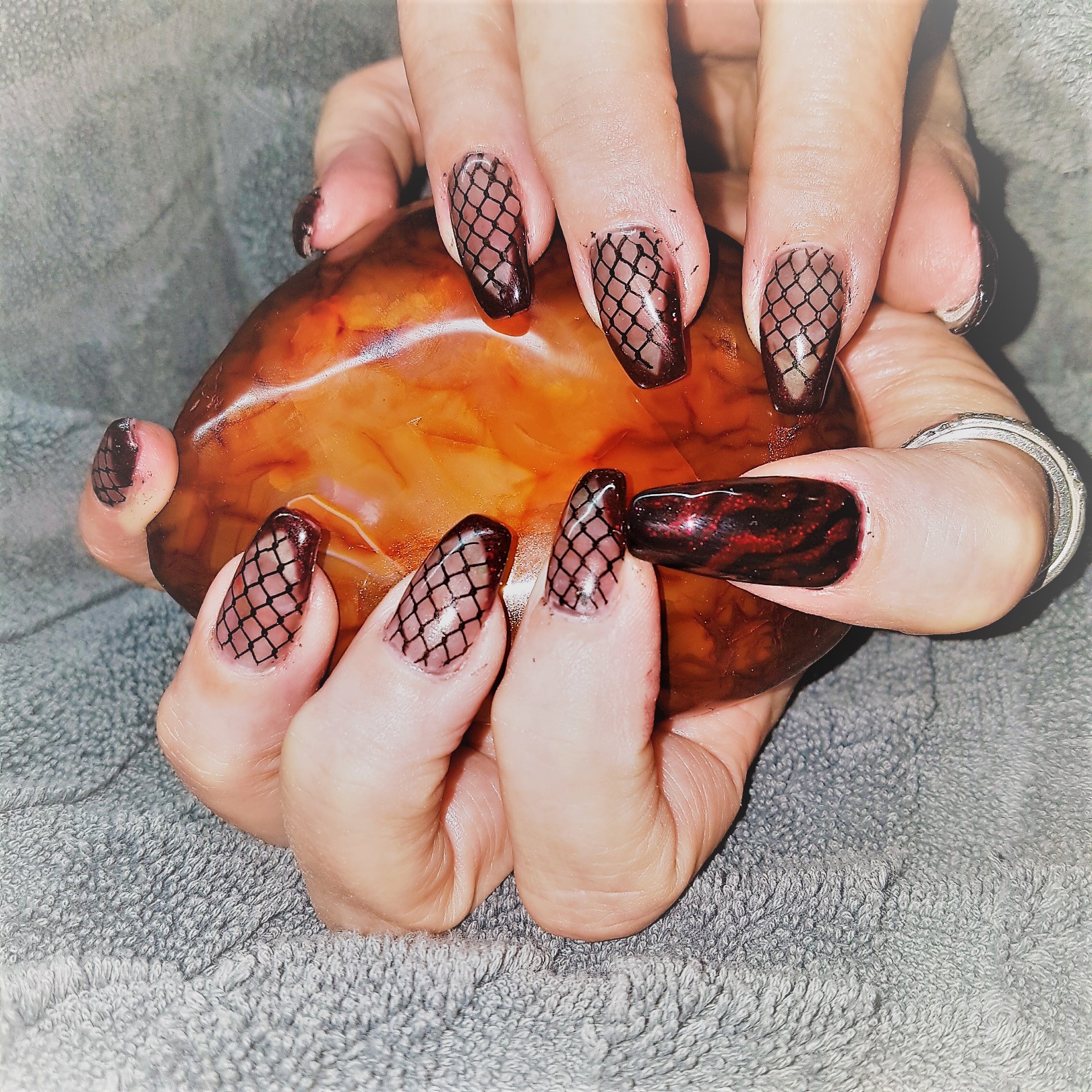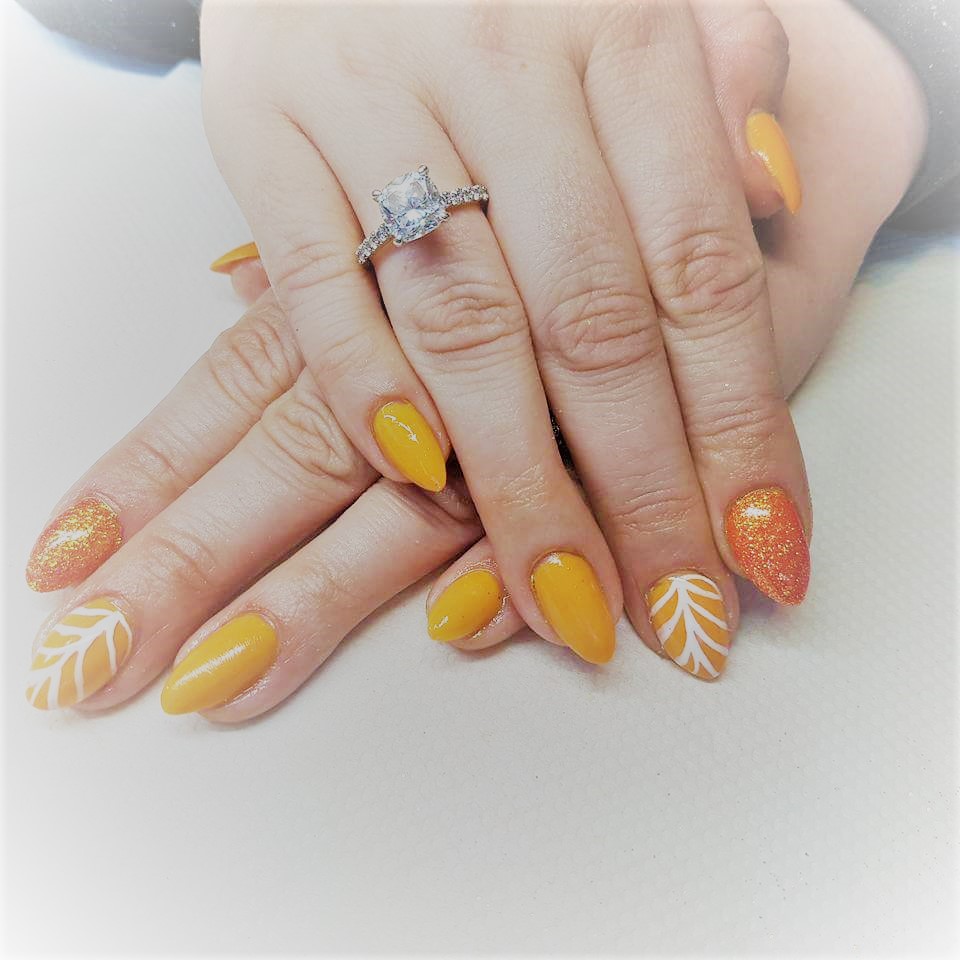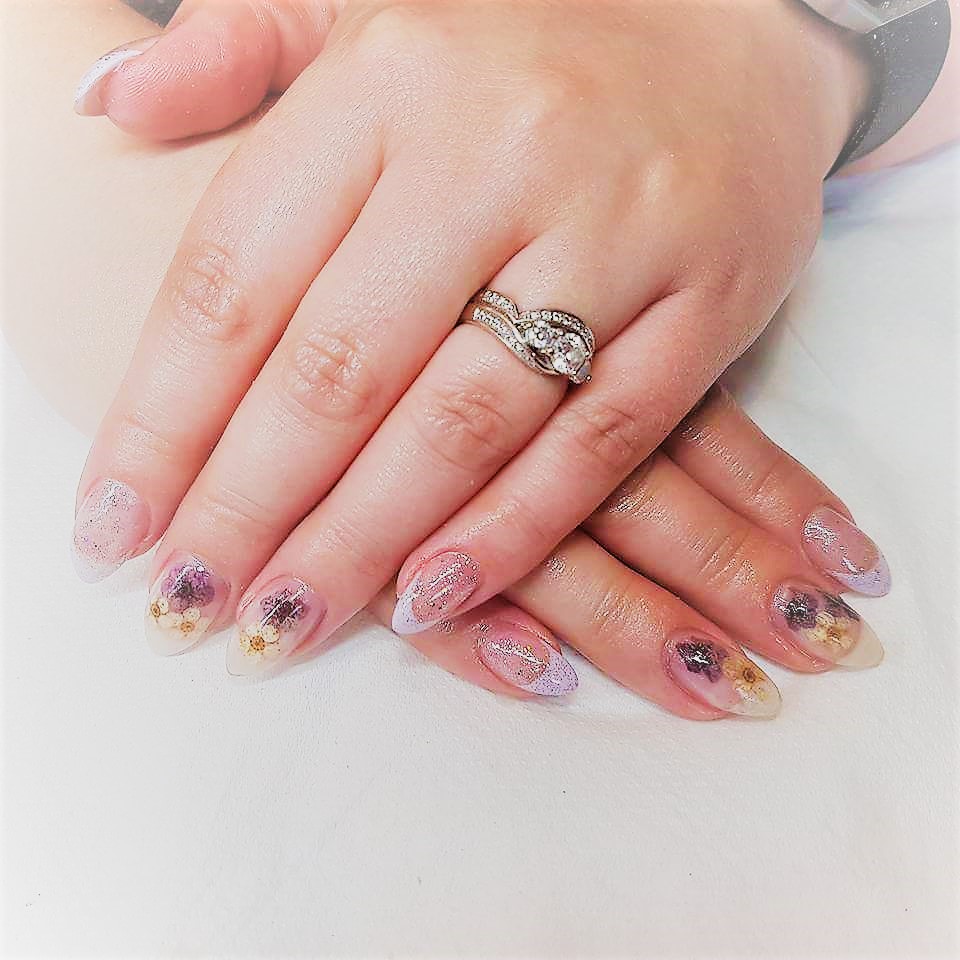 Acrylic / Gel ( Fill )
60.25
Acrylic / Gel ( Full Set )
84.00
Polish Change ( Reg. Polish, Toes only )
15.50
Shellac for Toes only, extra $10
Artistic Gel Polish ( Shellac )
36.00
Crystals, Art, Stamps, etc ( Add On )
5 & up
Shellac Polish ( Add On )
10.00
French Fade ( Add On )
15.50
Gel or Acrylic Removal
15.50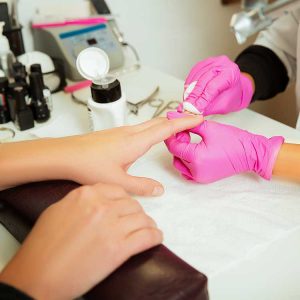 Nail shaping, cuticles and polish of your choice.
Manicures ( classic )
51.50
Hand soak in a mineral wellness soak, expert nail shaping, careful cuticle trim, luxury moisturizing massage. Finishing with professional polish of your choice.
Manicure ( Elements Spa )
67.00
Spa included everything the Classic Mani offers along with a cleansing forearm and hand scrub and paraffin dip.
Manicure ( gentlemen's )
51.50
Mineral wellness soak and a scrub, followed by a cuticle trim and nail shape, ending with a relaxing hand massage.
Elements Manicure & Pedicure Experience
97.75
"Element" Classic Manicure and Pedicure treatments.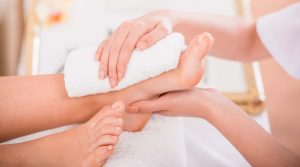 Start with a quick mineral soak followed by a expert nail shaping and cuticle trim end with professional polish of your choice.
Pedicures ( classic )
59.50
Foot soak in "KERSTIN FLORIAN" mineral wellness soak, expert nail shaping, careful cuticle trim, callus removal follow with a Turkish leg and foot scrub end with rejuvenating leg and foot massage. With you choice of polish.
Pedicure ( Elements Spa )
91.50
Relieve tension and enjoy the Spa experience with all the Classics services included, along with a sensational leg mask and moisturizing paraffin treatment.
Pedicure ( gentlemen's )
82.50
Softening mineral soak and scrub, followed by callus removal, cuticle and nail care, leg a mask, relaxing massage ending with wax paraffin.
Lavender Dreams Luxury Pedicure
113.50
A Luxury Pedicure, this sensory experience includes all the aspects of our Spa Pedi, plus a hot stone leg massage, specialty oils and dry brushing for your lymphatic system.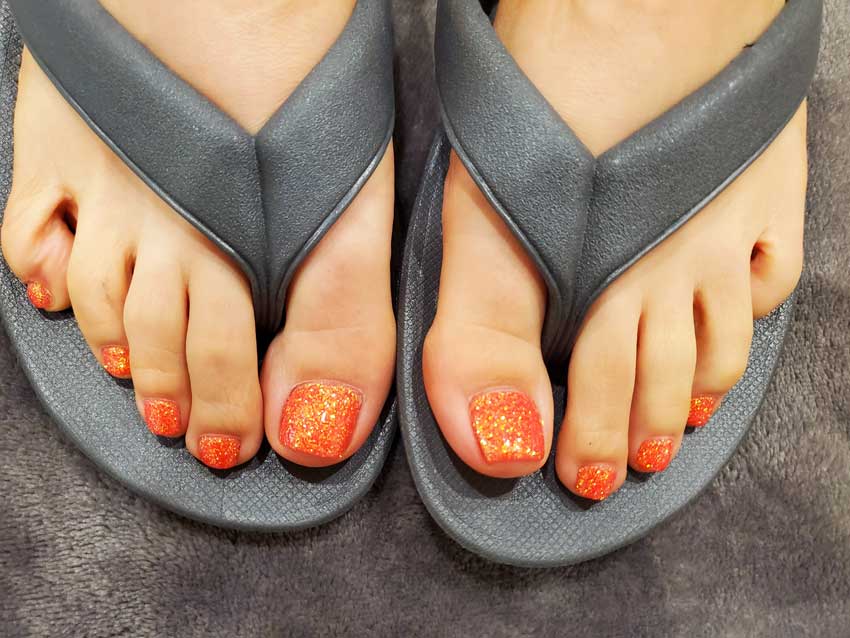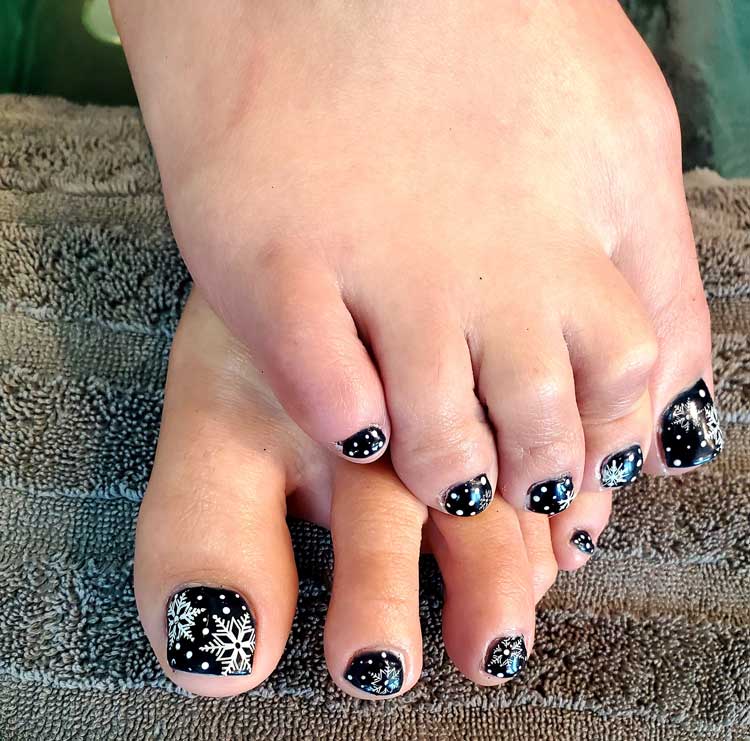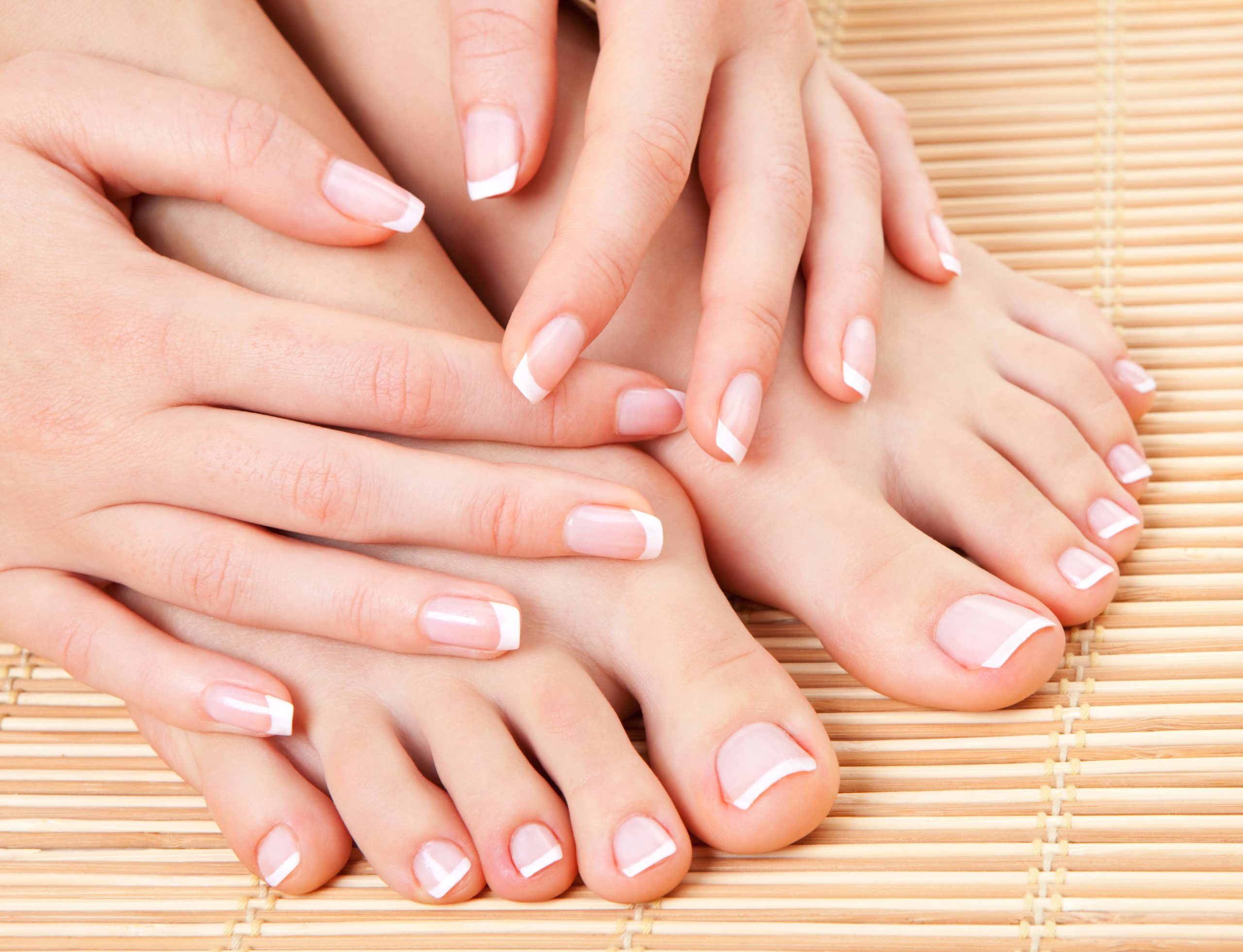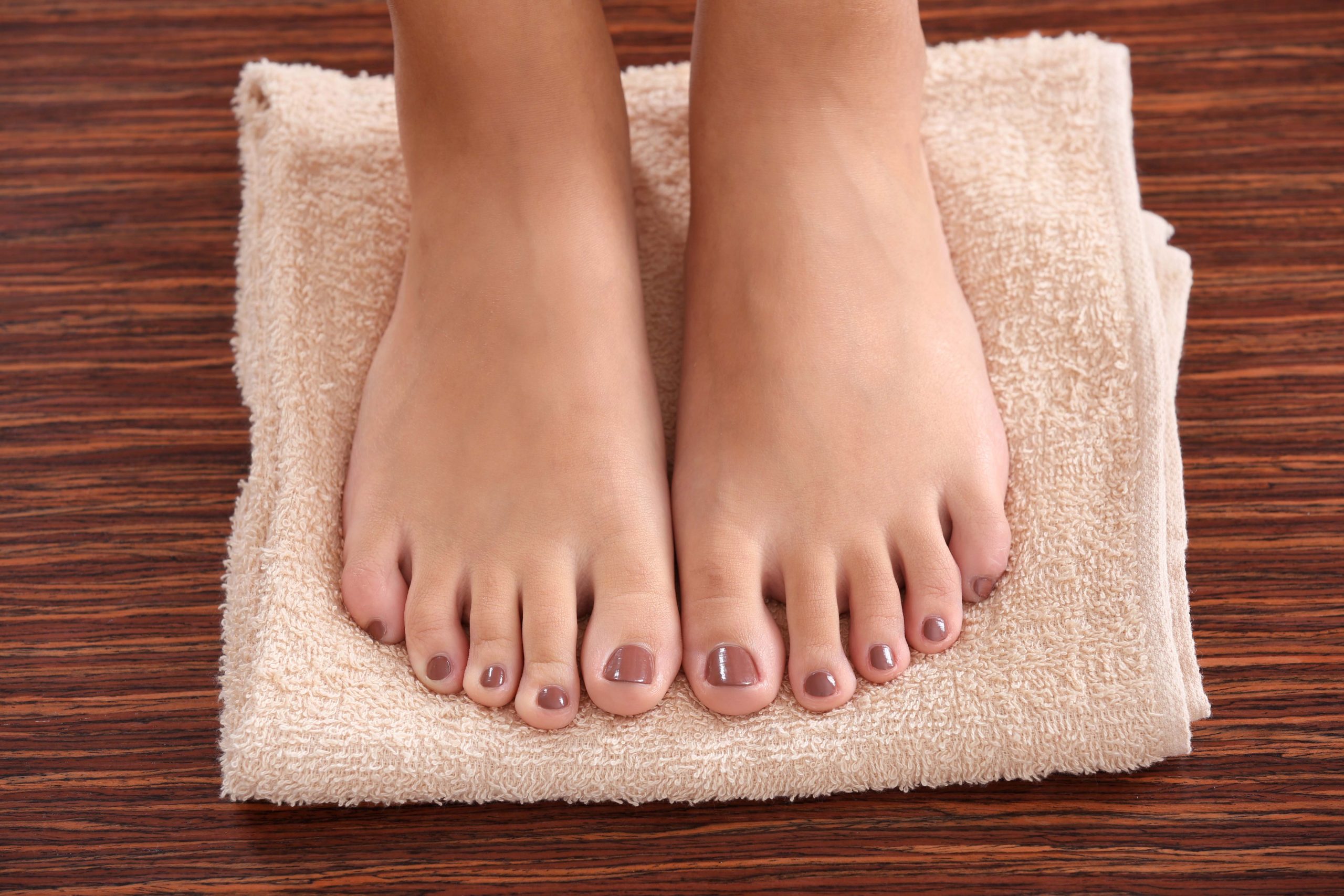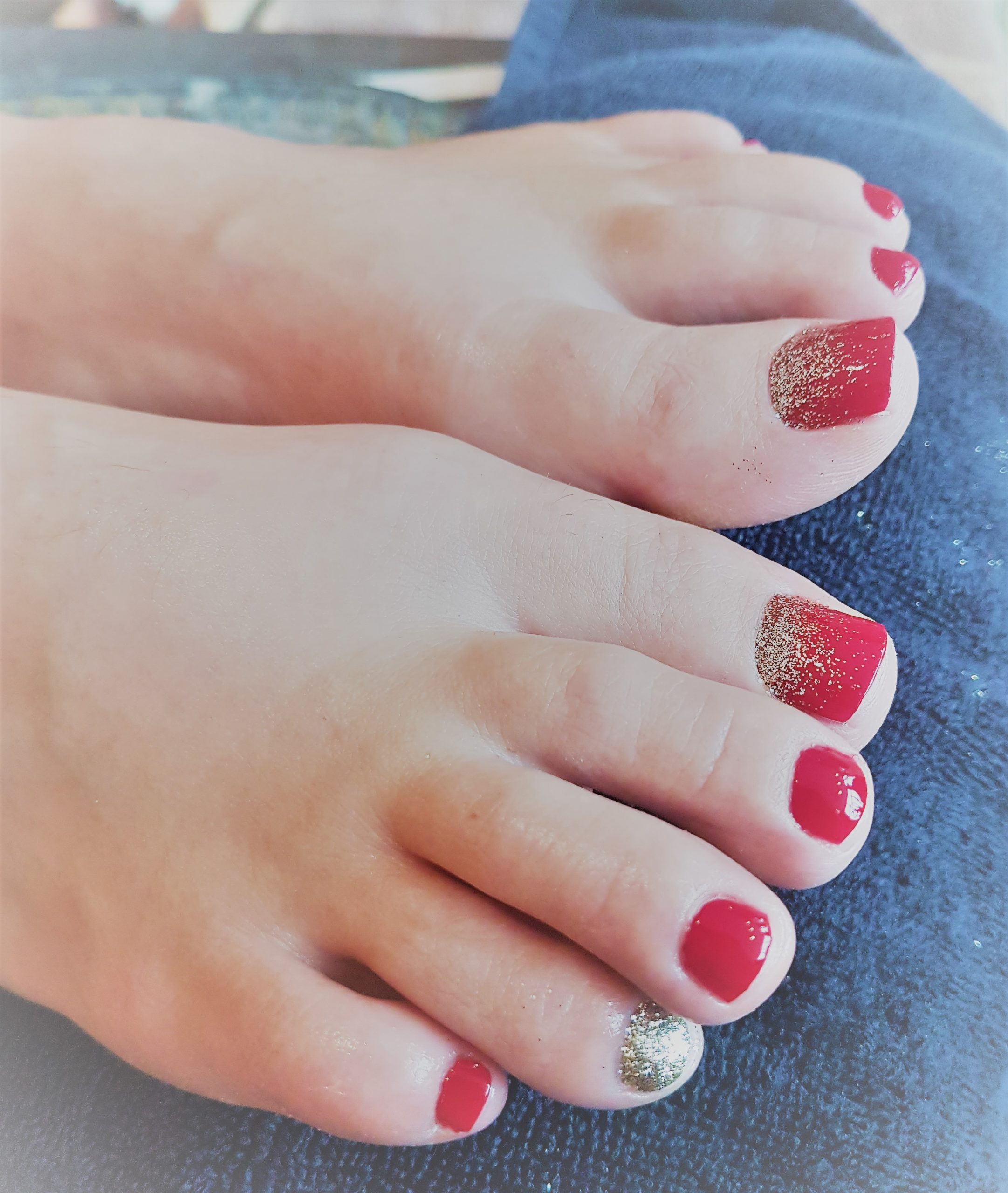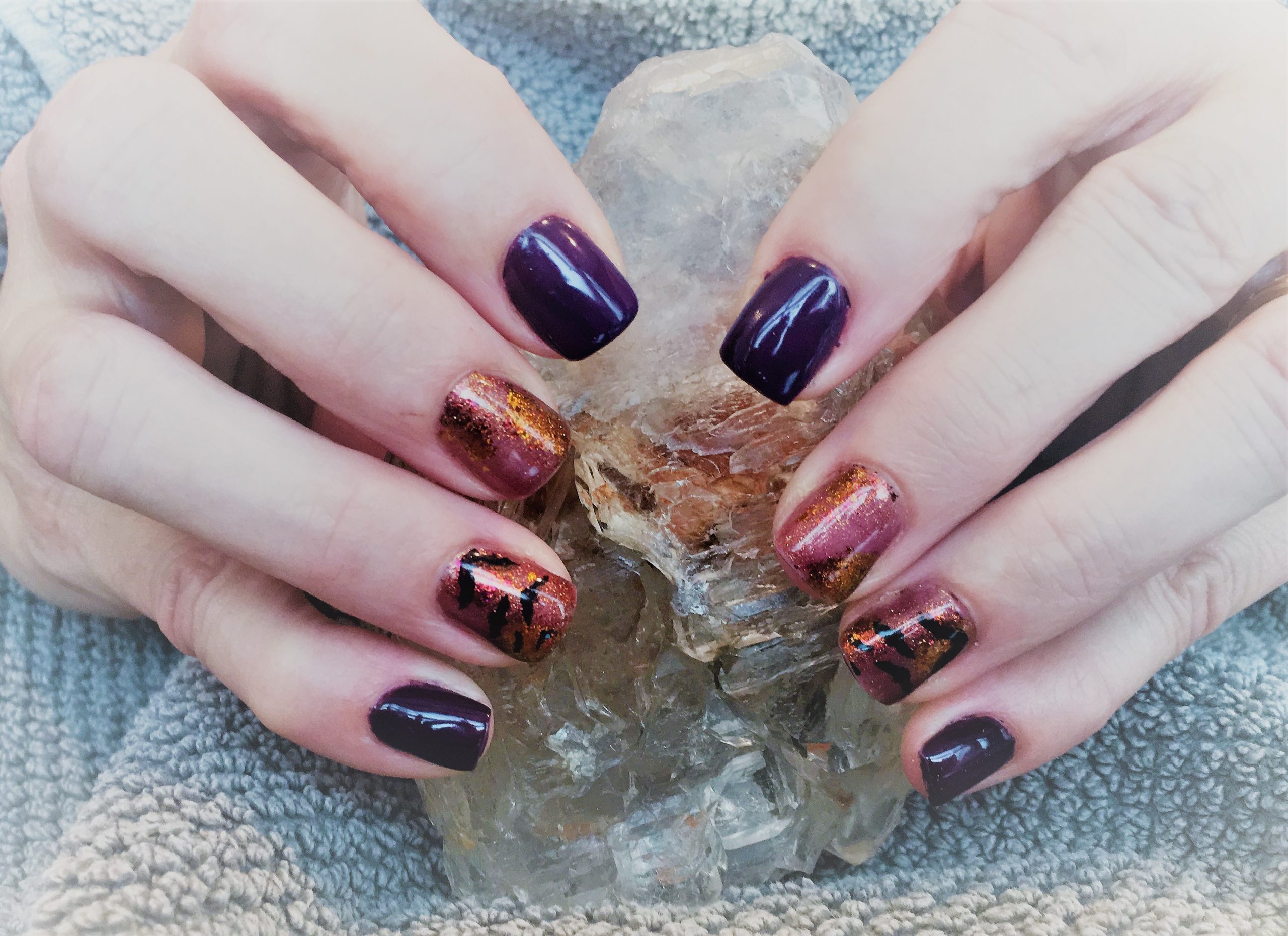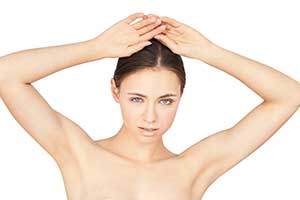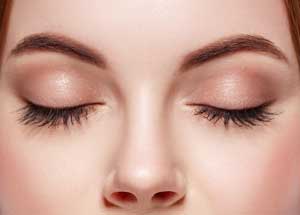 Eyebrow ( up-keep )
21.00