LightStim Therapy
Patented LED Light Therapy
LightStim LED Light Therapy
The Beauty of Technology
Elements Day Spa in Leduc offers LightStim LED light therapy which combines therapeutic light energy with patented technology to nourish your skin from within.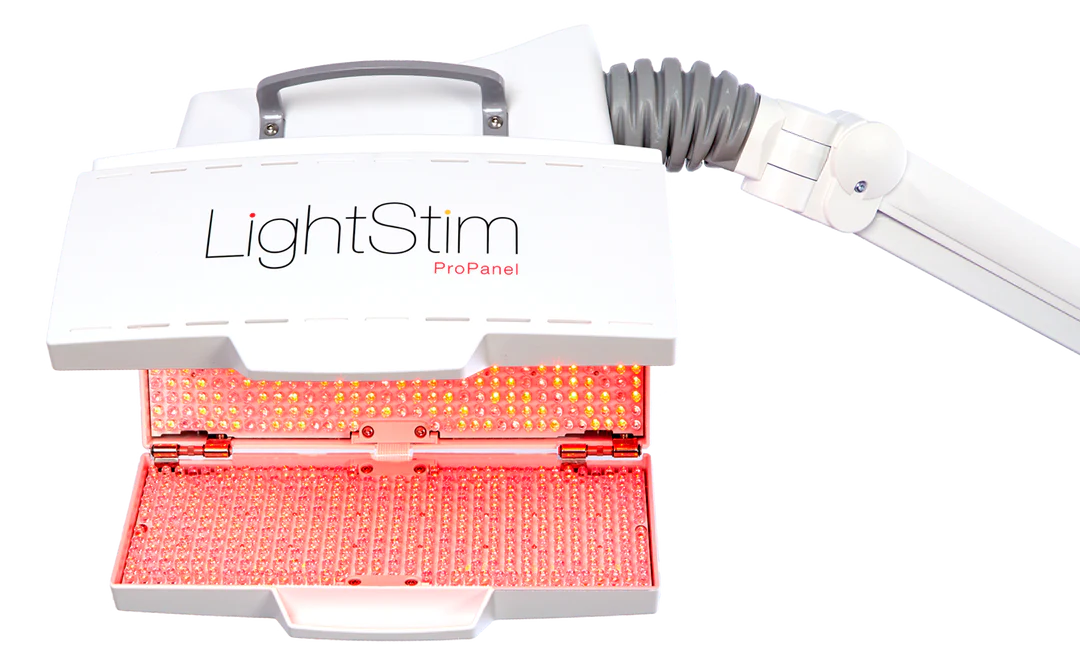 LightStim LED Light Therapy
What is LightStim
LightStim delivers light energy in a similar way plants absorb light energy from the sun. Each LightStim device uses different wavelengths or colours of light. LightStim ProPanel provides rejuvenating wavelengths of light energy to treat the skin. Relax, listen to music or meditate while enjoying this warm, soothing and restorative treatment.
LightStim ProPanel
LightStim LED light therapy devices have been used and recommended by estheticians, dermatologists, plastic surgeons, medical doctors and wellness professionals for 20 years. Upgrade your spa treatment with a LightStim session and enhance your results today.
LightStim LED Light Therapy
Here are just a few results your skin will love:
P

Diminishes fine lines & wrinkles

P

Promtes a glowing, healthy complexion

P

Skin feels vibrant & energized

P

Helps balance tone & refine texture
P

Calms & reduces redness

P

Encourages better product absorption

P

Soothes tired muscles, aches & pain

P

Increases blood circulation promoteing faster recovery
1 LightStim Session (30 min)
$100
Addon with another service (30 min)
$70
5 LightStim Sessions (30 min each)
$300
Get your 6th session FREE + Get an additional savings of $300
10 LightStim Sessions (30 min each)
$500
Comes with a FREE Face Mask (Get a savings of $550)