New Services Just Added!!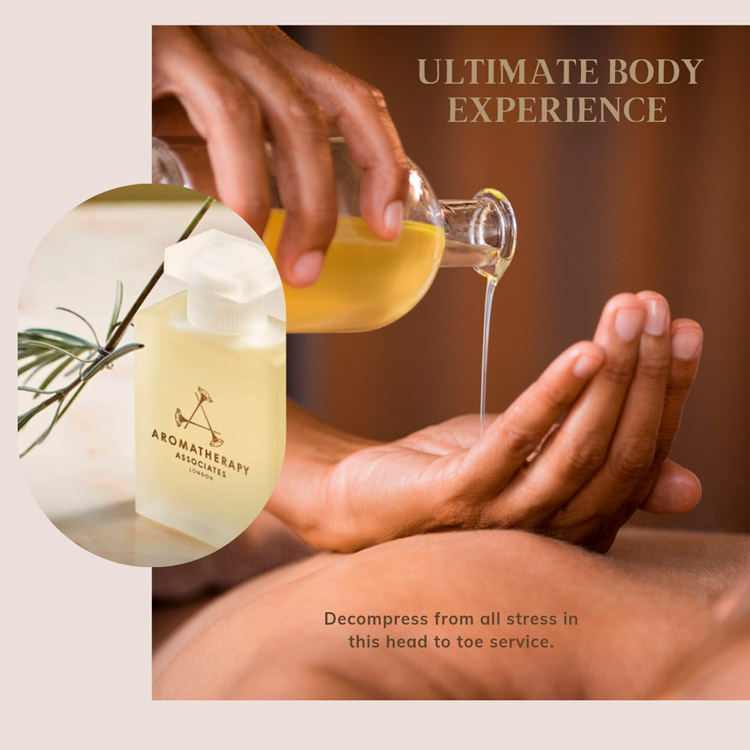 This treatment starts with a consultation to determine your emotional and physical needs. We carry out an aroma test to allow you to choose the oil most suitable for you. There are signature oils to choose from, formulated with natural plant and flower oils with wonderful exotic scents and powerful therapeutic benefits for the body, mind, and spirit.

With your chosen oil, your therapist will use carefully applied pressures to stimulate the nervous system, Swedish, and neuromuscular techniques to relieve muscular tension and lymphatic drainage to encourage healthy circulation.
This treatment works from your head to your toes; it will dissolve away all your stress and tension. This experience is an intense massage ritual drawn from a fusion of eastern and western techniques, enabling the therapist to work on your body, mind, and spirit.
We warm a beautiful mask on hair, arms, legs, hands, and feet to restore balance release tensions. You will leave feeling deeply relaxed and recharged.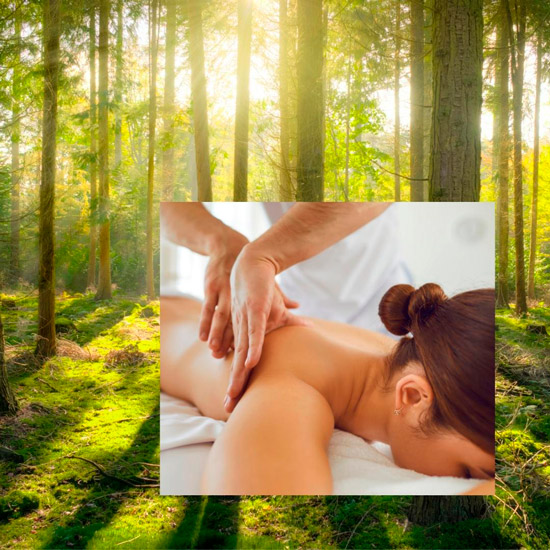 Forest Therapy Experience
Bring the essence of the forest to your wellness journey. Recharge and take your mind, body and soul on a much-needed getaway away from all the noise, clutter and stress that builds up in everyday life.
Using aromatherapy from a unique and empowering forest blend revitalizes and renews your energy and wellness. Set your intention and allow the gentle acupressure massage and reflexology to release tension and boost your vitality. Breathe deeply with this cleansing, grounding Forest Therapy
blend and renew all your senses. You will also receive a grounding clay mask for your hands, feet and face, followed by a warm and relaxing scalp massage restoring tranquillity to the mind and body.
ENHANCE-Transform your self-care with a moment of reset for the mind, body & skin with our nourishing, pre-cleansing treatment mask for hair.