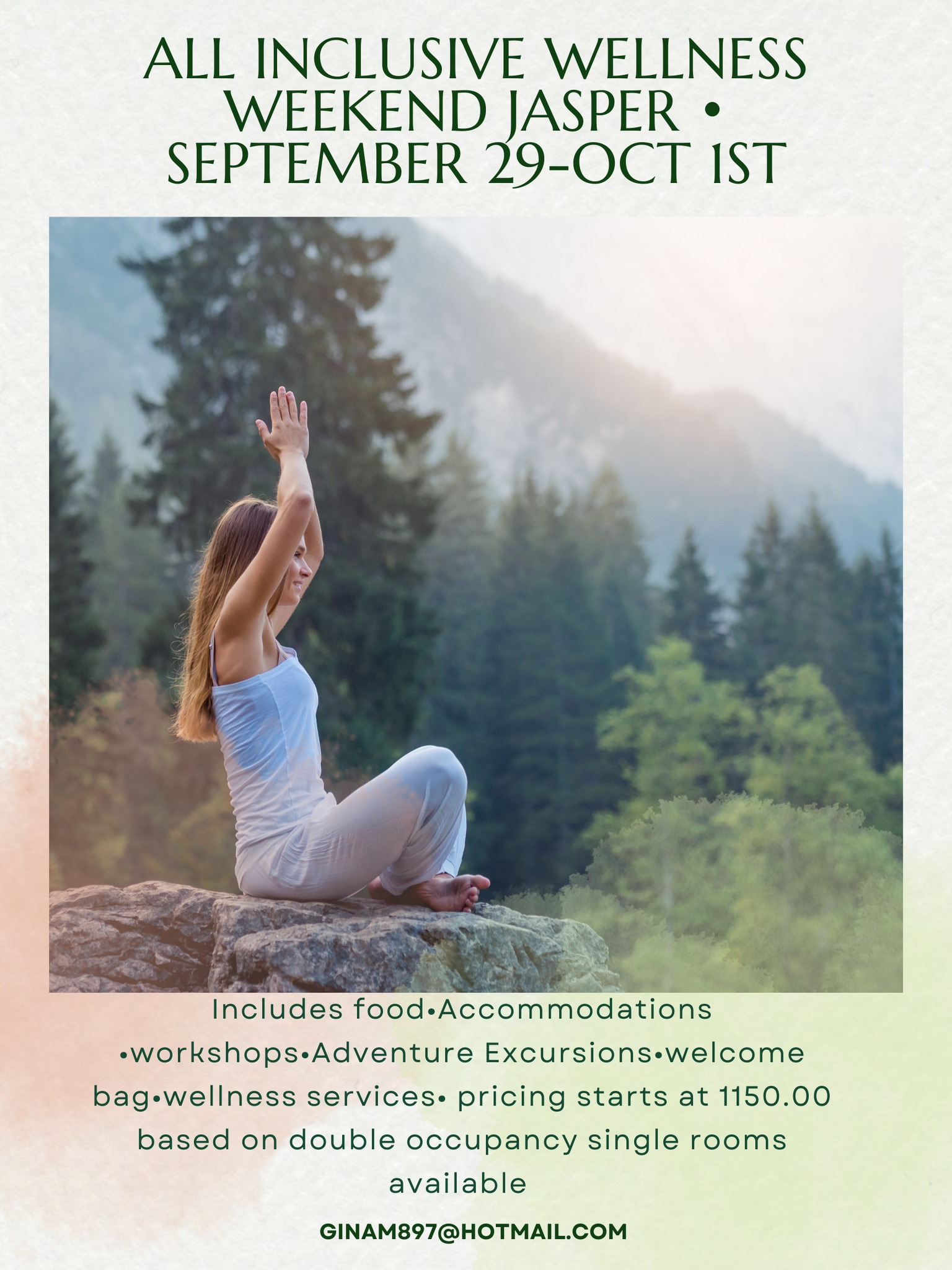 Join us for an incredible 3-day all-inclusive wellness weekend surrounded by the natural beauty of nature and filled with healing, connection back to self, knowledge, abundance, and more! This transformative event empowers your journey and creates strong foundations for success. Immerse yourself in the rejuvenation of mind, body, and spirit while cultivating a deeper connection with yourself and uncovering your transformation.
Key Activities and Features:
Exceptional self-care spa experiences
Crystal bowl sound journeys
Workshops
Nature Exploration
Excursions
Tapping into your intuition
Mindful meditations (some guided)
Intimate fireside songs with recording artist Megan Paige
Wellness practices for the Mind-Body-Spirit
All-Inclusive Package:
Accommodations: 3 days, 2 nights at the Overlander Mountain Lodge
5 Full Meals
Wellness Bag filled with an array of goodies for your mind, body, and spirit
Package Prices (GST not included):
Queen Miette Room – Single Occupancy: $1575 + GST (Includes room with a view, sitting area, and fireplace)
Double Occupancy Heritage Rooms (deals available for double occupancy):

Property View: $1300 + GST per person (Bring a friend and receive the second ticket for $1000 + GST; $1150 each + GST)
Patio Front Mountain View: $1400 + GST per person (Bring a friend and receive the second ticket for $1000 + GST; $1200 each + GST)

Chalet 118 (Sleeps 4): $5500.00 (1375 + tax each) (Includes full living room with fireplace, modern bathrooms, and full kitchen)
Package excluding rooms but covers food and everything listed above $800 + tax
Payment Options:
Payment Plan Available
Non-refundable deposit: $400/person
Monthly, weekly, or bi-weekly payments until full payment is made
Payment is due in full by September 1st, 2023
Additional Information:
Park pass to enter the park, and parking in Jasper are not included.
The itinerary and check-in information will be provided closer to the retreat date.
Contact Information:
Eventbrite: Link to Eventbrite Page
Reserve your spot now and embark on a transformative journey of self-discovery at Önd Wellness Weekend!