Elements Academy of Esthetics & Wellness
Discover The ART of Self-Care at Elements Academy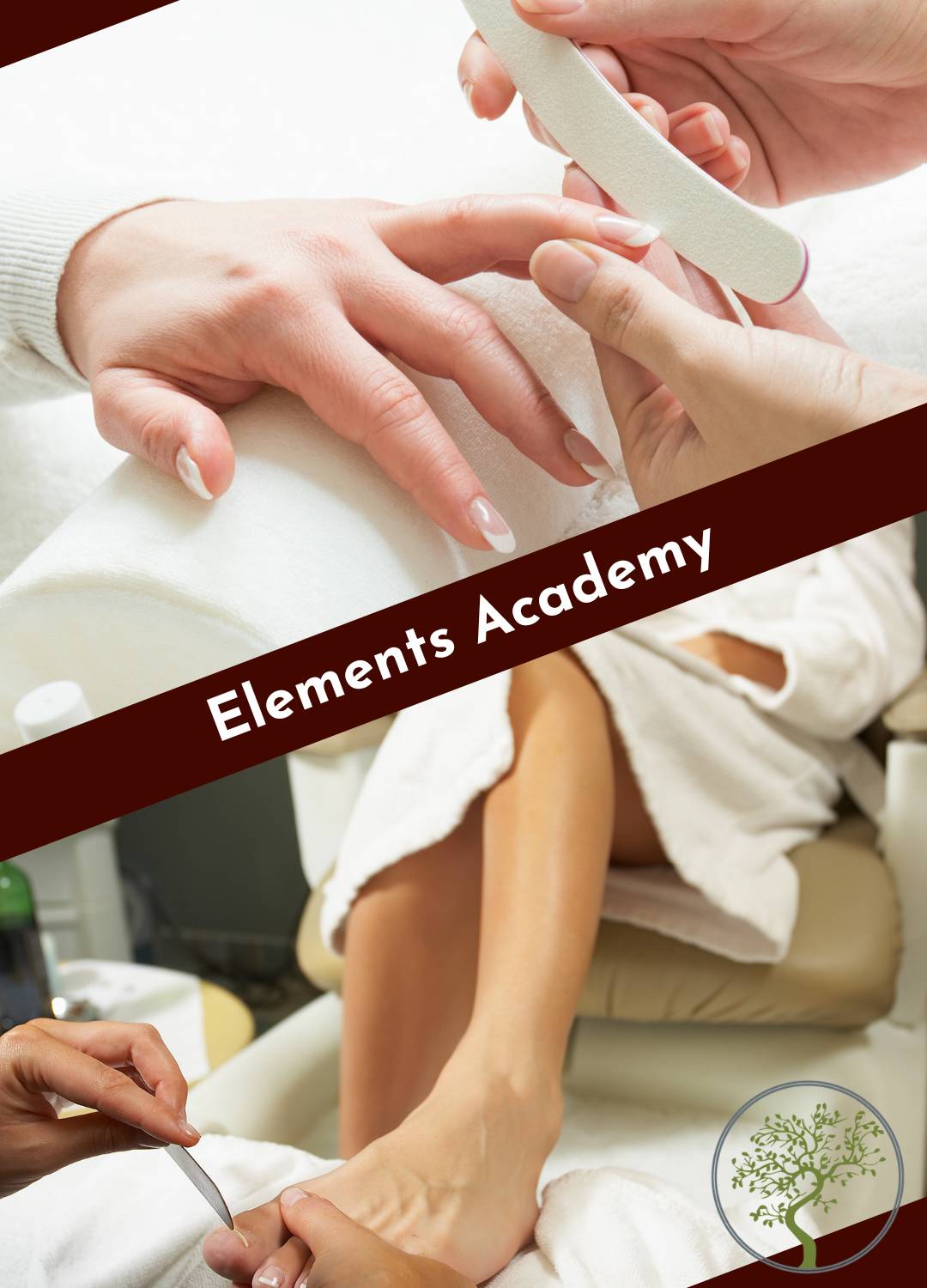 Pedicure & Manicure Certification Course
DATES:  April 23rd, 24th, 30th & May 1st, 2023
Course Outline:
This course is designed for individuals interested in learning the skills and techniques necessary to perform professional pedicures and manicures.
Students will receive one-on-one mentoring that allows for hands-on troubleshooting in a spa environment.
Classes work with students' schedules, honing skills and working through real-time challenges leaving students with the confidence to start offering pedicure & manicure services.
Additionally, students will learn about diabetic foot care, servicing prenatal clients, proper foot care maintenance, and health and safety protocols when dealing with clients' common toe and foot conditions.
Students will also learn the art of upselling pedicures, perfectly applying polish, and mastering massage and reflexology techniques to create total relaxation for guests.
Overall, this course will provide students with a comprehensive understanding of professional pedicure and manicure services, techniques, and safety protocols. Upon completion, students will have the knowledge and skills to provide high-quality pedicure and manicure services and build a successful business.
Course Content:
PREempt Basic Infection Control
Professionalism, Health & Safety
Anatomy & Physiology
Pedicure Add-ons
Diabetic Foot Care
Nail Disorders & Diseases
Foot & Leg Conditions
Pricing, Advertising & Marketing
Aftercare & Rebooking
Building Your Business
Course Details:
Class Fee includes:
Training Manual
Class Kit with tools needed to complete the services
A certificate with in-spa mentoring over 4 weeks.
Models Required: 3 models
Practical: Homework is required for this class – 12 models in 4 weeks.
Class Time: 32 hours, divided between pedicures and manicures on theory.
Class Size: maximum of 4 students.
Written and Practical Exam: Required to be completed within 6 months to receive certification.
Please Sign Me Up!
If you want more information on Elements Academy Courses OR want to sign up for a course, please fill out the contact form.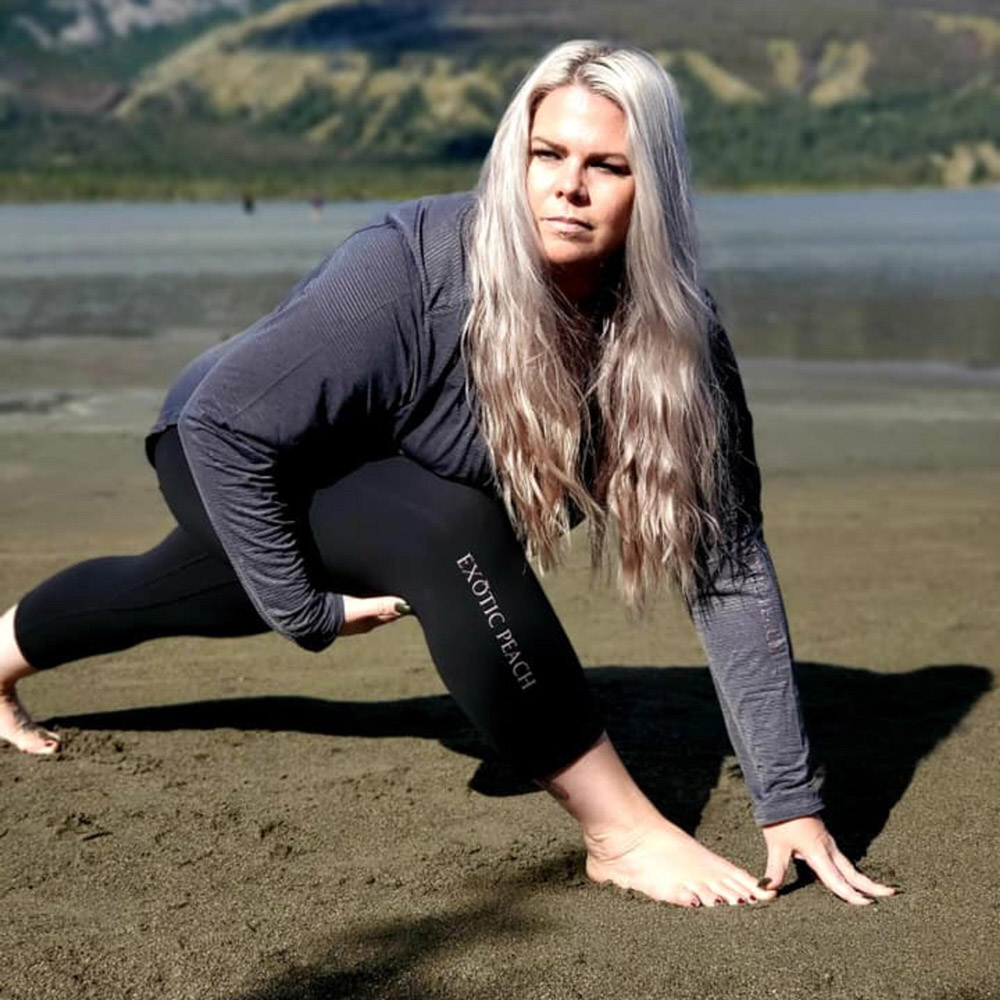 Gina Cornell
Spa Co-Owner / Certified Reflexologist & Usui Reiki Master / Certified Life & Wellness Coach
Gina is a dedicated and experienced esthetician with over 23 years of experience who is passionate about promoting holistic wellness and the Mind-Body-Spirit connection. As part-owner of Elements Day Spa, Gina has been able to leverage her expertise to create a thriving business that serves the wellness needs of her community.
Gina is now committed to empowering others who are interested in joining the wellness industry. She relishes the opportunity to share her knowledge and experience and is dedicated to providing training that prepares individuals to provide high-quality wellness services that promote healing, rejuvenation, and balance.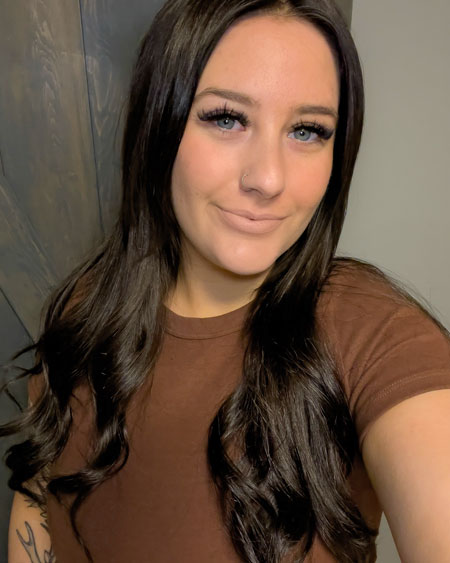 Alyssa Whittingham
Spa Esthetician / Academy Instructor
Alyssa is an experienced esthetician passionate about enhancing beauty and promoting self-care. With over 6.5 years of aesthetic experience, Alyssa has developed a deep understanding of the art and science of esthetics.
Her passion for the industry began with eyelash extensions and has since grown to encompass all aspects of aesthetics, including nails, pedicures, and skin care. Alyssa takes pride in helping her clients achieve their beauty goals and feel their best.
As a dedicated professional, Alyssa is committed to ongoing learning and growth. Her role as an Elements Academy of Esthetics and Wellness instructor is where she can share her knowledge and passion with others interested in pursuing a career in this dynamic and rewarding field.
Alyssa's commitment to excellence, attention to detail, and passion for the aesthetics industry make her a valuable asset to the Elements Day Spa & the Elements Academy team and the broader community of estheticians.
Alyssa is certified in: Lash Extensions, Manicures & Pedicures, Laser Treatments, LightStim, Facials and Body Treatments.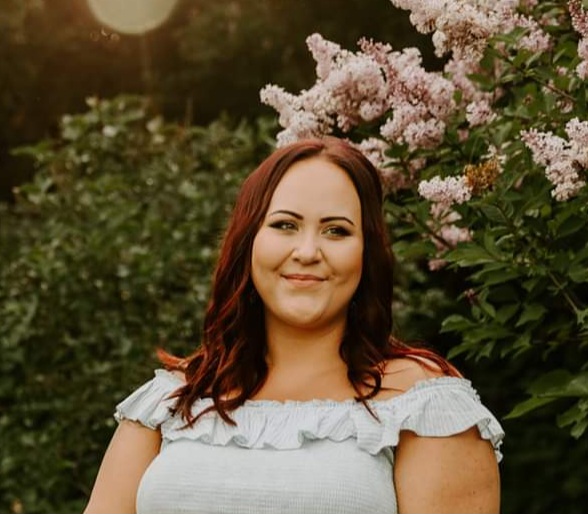 Kim Mateyko
Spa Medical Aesthetician / Academy Instructor
Meet Kim, a highly qualified Medical Aesthetician with a decade of experience in the field.
For the past seven years, she has been an integral member of the team at Elements Day spa. Her passion for the beauty industry was apparent from an early age, as she would eagerly offer to do her friends' makeup and hair.
Through her work, Kim has found great satisfaction in connecting with her clients and helping them in various ways. Her particular favourite is providing a relaxing facial and applying a fresh face of makeup, which never fails to make her clients feel beautiful.
Now, Kim is thrilled to have the opportunity to formally guide others in discovering their love for this industry as an instructor for the Elements Academy of Aesthetics & Wellness.
Kim is certified in: Waxing, Manicures & Pedicures, Nail enhancements, Microdermabrasion, Micro-needling, Facials and Body Treatments, Laser, Makeup artistry, Eyelash extension & LightStim